90+7'
Y. El Filali
(Foul)
89'
Y. El Houari
(H. El Mahasni - tactical)
87'
A. Haroun
(P. Bassene - tactical)
71'
A. Bouaadli
(Z. Krouch - tactical)
67'
H. Marchad
(Y. Anouar - tactical)
67'
B. Gaddarine
(K. Benarif - tactical)
60'
H. Buihamghet
(H. Dahmani - tactical)
59'
R. Oulad Abdelouahab
(Foul)
52'
A. Ousserhane
(M. Karmoun - tactical)
89'
Y. El Houari
(H. El Mahasni - tactical)
87'
A. Haroun
(P. Bassene - tactical)
71'
A. Bouaadli
(Z. Krouch - tactical)
67'
H. Marchad
(Y. Anouar - tactical)
67'
B. Gaddarine
(K. Benarif - tactical)
60'
H. Buihamghet
(H. Dahmani - tactical)
52'
A. Ousserhane
(M. Karmoun - tactical)
Mohamed Bellote

Main referee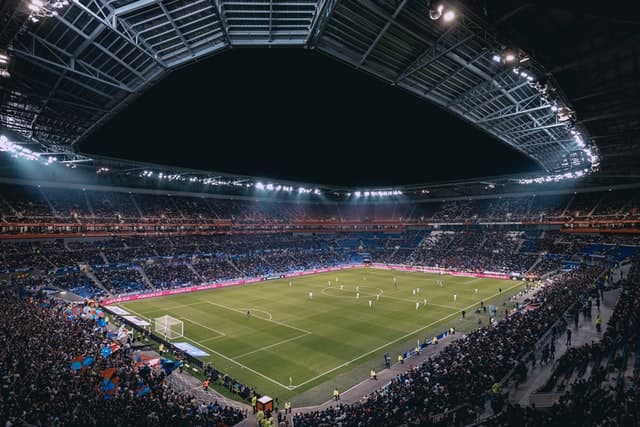 Stade Larbi Zaouli - Casablanca
Surface:

grass

Capacity:

30000
Match result Tétouan MC Oujda
What is the result between Tétouan MC Oujda?
Mouloudia Oujda won the match with a 1-2 score
---
What are the official lineups for Tétouan MC Oujda?
Moghreb Tétouan : Coached by R. Hakam, the lineup starts off in a 5-4-1 formation: Y. El Filali, Z. Marour, H. El Mahasni, S. Driouach, A. Lamrabat, R. Oulad Abdelouahab, A. El Hassnaoui, S. Lakohal, Y. Arbidi, M. Karmoun, Z. Krouch
Mouloudia Oujda : On the other side of the pitch, the team trained by O. Najhi, is positioning themselves in a 3-4-3 : M. Maftah, Y. Merah, M. Lemzaouri, Y. Jarici, Y. Anouar, K. Benarif, H. Dahmani, A. Souane, A. Kaïbou, I. Serbout, P. Bassene
---
Who is the referee of the match Tétouan MC Oujda ?
Mohamed Bellote is the referee for this match
---
Where is the match Tétouan MC Oujda?
The venue Stade Larbi Zaouli in Casablanca is hosting the match
---
At what time is Tétouan MC Oujda?
Fixture in live on Football Today on 25 January 2023. Kick-off at 15:00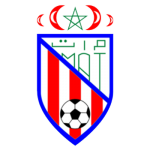 Moghreb Tétouan
5-4-1
28

Z. Marour

22

H. El Mahasni

5

S. Driouach

15

A. Lamrabat

74

R. Oulad Abdelouahab

24

A. El Hassnaoui

66

S. Lakohal

20

Y. Arbidi

44

M. Karmoun

4

Y. Merah

77

M. Lemzaouri

26

Y. Jarici

16

Y. Anouar

20

K. Benarif

5

H. Dahmani

14

A. Souane

29

A. Kaïbou

15

I. Serbout

28

P. Bassene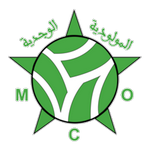 Mouloudia Oujda
3-4-3
Substitutes

H. Ben Youssef

#64

- Defender

M. Lamaiz

#12

- Goalkeeper

A. Harrat

#27

- Midfielder

A. El Ouardighi

#6

- Defender

A. Ousserhane

#70

- Striker

Y. El Houari

#7

- Striker

A. Bouaadli

#14

- Midfielder

Z. Ben Khajjou

#21

- Midfielder

Y. Amhih

#17

- Defender

Substitutes

O. Radi

#7

- Striker

H. Marchad

#27

- Midfielder

A. Haroun

#9

- Striker

Z. Laasfa

#61

- Goalkeeper

Y. Wakili

#13

- Midfielder

N. Lougmani

#11

- Striker

B. Gaddarine

#55

- Midfielder

E. Brija

#24

- Midfielder

H. Buihamghet

#8

- Midfielder
CAF Champions League
CAF Confederation Cup
Relegation
Goal stats within the 8 head to head
All stats
More than 1.5 goals scored
More than 2.5 goals scored
More than 3.5 goals scored
More than 4.5 goals scored