81'
J. Ebobisse
(assist C. Espinoza)
75'
R. Raposo
(assist D. Caicedo)
73'
J. Ebobisse
(assist C. Cowell)
62'
Jamiro Monteiro
(assist C. Espinoza)
38'
C. Dájome
(Not Retreating)
90'
J. Skahan
(Jamiro Monteiro - tactical)
90'
B. Kikanovic
(J. Ebobisse - tactical)
84'
O. Bouda
(C. Cowell - tactical)
83'
P. Vite
(R. Raposo - tactical)
70'
C. Gutiérrez
(J. Brown - tactical)
67'
D. Caicedo
(B. White - tactical)
54'
J. Greguš
(E. Remedi - tactical)
46'
M. Baldisimo
(R. Teibert - tactical)
Your content after this ad
Your content after this ad
Shots on target

4
J. Ebobisse

3

R. Raposo

2
Shots off target

3
C. Cowell

1

Jamiro Monteiro

1
Big chance created
2
Successful contests

3
Fouls suffered

3
Dispossessed

2
Jamiro Monteiro

2

C. Espinoza

1
Touches

93
Duel won

10
Duel lost

11
S. Berhalter

8

C. Cowell

7
Interceptions

4
S. Berhalter

3

É. Godoy

2
Challenge lost

3
F. Jungwirth

2

C. Espinoza

2
Tackles

3
Aerial duels won

4
L. Cavallini

3

M. López

2
Aerial duels lost

4
Fouls

3
R. Teibert

3

L. Cavallini

3
Saves

4
Passes

83
Accurate passes

74
Accurate crosses

2
C. Espinoza

1

C. Cowell

1
Timothy Ford

Main referee

Lyes Arfa

Assistant referee

Oscar Mitchell Carvalho

Assistant referee

Alain Ruch

Fourth referee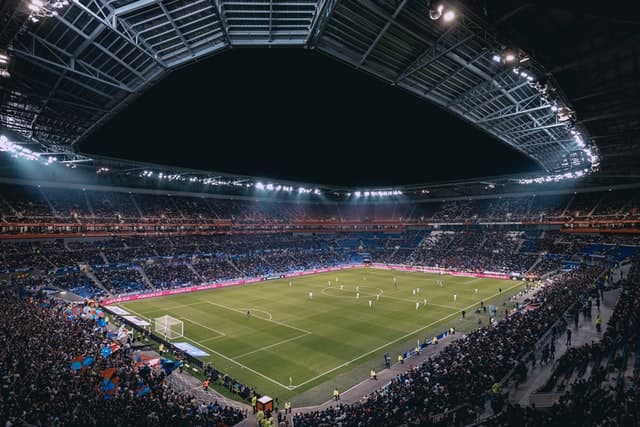 BC Place Stadium - Vancouver, British Columbia
Year of construction:

1983

Surface:

artificial

Capacity:

59687

Average attendance:

25877

Maximum attendance:

54798

Minimum attendance:

2108

% sold:

43
Match result Whitecaps Earthquakes
What is the result between Whitecaps Earthquakes?
The match resulted in a 3-3 draw between the two teams
---
What are the official lineups for Whitecaps Earthquakes?
Vancouver Whitecaps : Coached by V. Sartini, the lineup starts off in a 4-2-4-0 formation: C. Cropper, J. Nerwinski, F. Jungwirth, É. Godoy, J. Brown, S. Berhalter, R. Teibert (C), R. Raposo, C. Dájome, L. Cavallini, B. White
SJ Earthquakes : On the other side of the pitch, the team trained by Alex Covelo, is positioning themselves in a 4-3-3 : J. Marcinkowski, M. López, F. Calvo, Nathan, P. Marie, Jamiro Monteiro, E. Remedi, J. Yueill (C), C. Cowell, J. Ebobisse, C. Espinoza
---
Who is the referee of the match Whitecaps Earthquakes ?
Timothy Ford is the referee for this match
---
Where is the match Whitecaps Earthquakes?
The venue BC Place Stadium in Vancouver, British Columbia is hosting the match
---
At what time is Whitecaps Earthquakes?
Fixture in live on Football Today on 15 May 2022. Kick-off at 00:00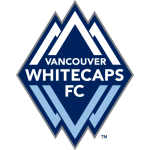 Vancouver Whitecaps
4-2-4-0
28

J. Nerwinski

26

F. Jungwirth

22

É. Godoy

23

J. Brown

16

S. Berhalter

31

(C) R. Teibert

27

R. Raposo

11

C. Dájome

9

L. Cavallini

24

B. White

27

M. López

80

F. Calvo

13

Nathan

3

P. Marie

35

Jamiro Monteiro

5

E. Remedi

14

(C) J. Yueill

44

C. Cowell

11

J. Ebobisse

10

C. Espinoza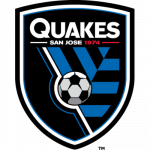 SJ Earthquakes
4-3-3
Substitutes

P. Vite

#45

- Striker

D. Caicedo

#7

- Striker

M. Baldisimo

#33

- Midfielder

M. Godinho

#2

- Defender

Luís Martins

#14

- Defender

L. Owusu

#17

- Midfielder

C. Gutiérrez

#3

- Defender

R. Veselinović

#4

- Defender

I. Boehmer

#60

- Goalkeeper

Substitutes

B. Kikanovic

#28

- Striker

M. Bersano

#12

- Goalkeeper

N. Tsakiris

#30

- Midfielder

J. Greguš

#17

- Midfielder

T. Thompson

#22

- Defender

J. Skahan

#16

- Midfielder

O. Bouda

#25

- Striker

O. Ågren

#23

- Defender

T. Beason

#15

- Defender
Big chance created
C. Cowell

1

D. Caicedo

1

C. Dájome

1
Shots (%)

L. Cavallini

57%

(4/7)

R. Raposo

50%

(2/4)

C. Espinoza

50%

(1/2)

Jamiro Monteiro

50%

(1/2)
Successful contests

F. Calvo

2

C. Cowell

2

Jamiro Monteiro

2
Fouls suffered

R. Raposo

2

B. White

2

M. López

2

J. Greguš

2
Shots (%)

Duel won (%)

R. Raposo

71%

(5/7)

B. White

67%

(4/6)

Nathan

60%

(6/10)

M. López

57%

(4/7)
Interceptions

S. Berhalter

3

É. Godoy

2

R. Teibert

2

C. Dájome

2
Aerial duels won (%)

É. Godoy

100%

(2/2)

Nathan

80%

(4/5)

P. Marie

67%

(2/3)

M. López

50%

(2/4)
Duel won (%)

C. Espinoza

0%

(0/5)

F. Calvo

0%

(0/4)

R. Teibert

0%

(0/4)

S. Berhalter

33%

(4/12)
Challenge lost

Aerial duels won (%)

Passes (%)

J. Yueill

92%

(66/72)

F. Jungwirth

91%

(31/34)

Nathan

89%

(74/83)

Jamiro Monteiro

88%

(49/56)
Final Series
Final Series Play-offs
Goal stats within the 19 head to head
All stats
More than 1.5 goals scored
More than 2.5 goals scored
More than 3.5 goals scored
More than 4.5 goals scored


Lucas Daniel Cavallini
Striker
VS

Jeremy Edward Nirina Ebobisse Ebolo
Striker
Shots On Target ( inc goals )

Déiber Jair Caicedo Mideros
Striker
VS


Ján Greguš
Midfielder
Key Passes (Attempt Assists)
Total Successful Passes ( Excl Crosses & Corners )