73'
M. Castagnetti
(Foul)
71'
M. Bianchetti
(Dissent)
61'
D. Ciofani
(assist M. Castagnetti)
Your content after this ad
Your content after this ad
85'
A. Ferrari
(C. Pickel - tactical)
77'
A. Colpani
(S. Sensi - tactical)
77'
C. Gytkjær
(A. Petagna - tactical)
65'
V. Antov
(José Machín - tactical)
65'
F. Ranocchia
(A. Izzo - tactical)
65'
C. Dessers
(D. Okereke - injury)
65'
Dany Mota
(G. Caprari - tactical)
63'
M. Benassi
(P. Galdames - tactical)
46'
D. Ciofani
(F. Tsadjout - tactical)
46'
M. Castagnetti
(L. Sernicola - tactical)

Marco Carnesecchi
# 12 - Goalkeeper
Shots on target

2
Carlos Augusto

2

P. Ciurria

2
Big chance created

2
Shots off target

2
G. Caprari

1

F. Ranocchia

1
Successful contests

4
M. Pessina

3

D. Okereke

2
Fouls suffered

2
José Machín

2

A. Petagna

2
Dispossessed

2
A. Petagna

1

M. Pessina

1
Touches

114
Duel won

9
A. Petagna

6

M. Pessina

5
Duel lost

6
D. Ciofani

5

L. Sernicola

5
Interceptions

4
M. Castagnetti

3

E. Aiwu

2
Challenge lost

3
M. Castagnetti

3

P. Galdames

2
Tackles

3
M. Castagnetti

1

E. Aiwu

1
Aerial duels won

5
A. Petagna

4

M. Bianchetti

4
Aerial duels lost

5
L. Sernicola

3

Dany Mota

3
Fouls

3
P. Galdames

2

Carlos Augusto

2
Saves

6
Passes

106
M. Pessina

81

L. Caldirola

72
Accurate passes

92
M. Pessina

70

L. Caldirola

67
Accurate crosses

4
P. Ciurria

2

P. Galdames

2
Antonio Giua

Main referee

Damiano Margani

Assistant referee

Giacomo Camplone

Fourth referee

Matteo Bottegoni

Assistant referee
Your content after this ad
Your content after this ad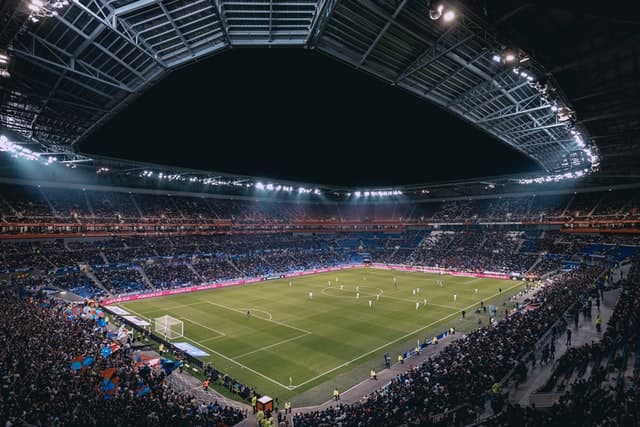 U-Power Stadium - Monza
Year of construction:

1986

Surface:

grass

Capacity:

18568

Average attendance:

5025

Maximum attendance:

14012

% sold:

27
Match result Monza Cremonese
What is the result between Monza Cremonese?
The match resulted in a 1-1 draw between the two teams
---
Where to watch the highlights of Monza Cremonese?
Watch all Highlights and goals of the match of Serie A Monza Cremonese (1 - 1). A match of Regular Season - week 27 which take date the 18 March 2023 14:00. All Serie A video highlights are accessible via Football Today on our match pages.
---
What are the official lineups for Monza Cremonese?
Monza : Coached by R. Palladino, the lineup starts off in a 3-1-4-2 formation: M. Di Gregorio, L. Caldirola, Pablo Marí, A. Izzo, M. Pessina (C), Carlos Augusto, P. Ciurria, José Machín, S. Sensi, G. Caprari, A. Petagna
Cremonese : On the other side of the pitch, the team trained by D. Ballardini, is positioning themselves in a 3-5-2 : M. Carnesecchi, J. Vásquez, M. Bianchetti (C), E. Aiwu, E. Valeri, S. Meïté, P. Galdames, C. Pickel, L. Sernicola, D. Okereke, F. Tsadjout
---
Who is the referee of the match Monza Cremonese ?
Antonio Giua is the referee for this match
---
Where is the match Monza Cremonese?
The venue U-Power Stadium in Monza is hosting the match
---
At what time is Monza Cremonese?
Fixture in live on Football Today on 18 March 2023. Kick-off at 14:00
---
Who is the man of the match Monza - Cremonese ?
Marco Carnesecchi is the outstanding player of the match Monza - Cremonese. The stats illustrate the performance of the player:
Your content after this ad
Your content after this ad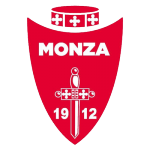 Monza
3-1-4-2
6.1

5

L. Caldirola

5.9

3

Pablo Marí

5.9

55

A. Izzo

6.7

30

Carlos Augusto

5.6

84

P. Ciurria

5.4

7

José Machín

5.9

12

S. Sensi

5.3

17

G. Caprari

6.9

37

A. Petagna

6.3

5

J. Vásquez

5.6

15

(C) M. Bianchetti

6.1

4

E. Aiwu

4.7

3

E. Valeri

6.5

28

S. Meïté

4.8

27

P. Galdames

4.2

6

C. Pickel

4.7

17

L. Sernicola

5.4

77

D. Okereke

4.7

74

F. Tsadjout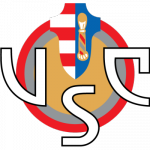 Cremonese
3-5-2
Substitutes

F. Carboni

#11

- Defender

G. Donati

#2

- Defender

Dany Mota

#47

- Striker

M. Valoti

#10

- Midfielder

A. Barberis

#8

- Midfielder

F. Ranocchia

#22

- Midfielder

V. Antov

#26

- Defender

A. Colpani

#28

- Midfielder

M. D'Alessandro

#77

- Midfielder

S. Birindelli

#19

- Defender

A. Sorrentino

#91

- Goalkeeper

S. Vignato

#80

- Striker

C. Gytkjær

#9

- Striker

A. Cragno

#89

- Goalkeeper

Substitutes

C. Acella

#23

- Midfielder

F. Afena-Gyan

#20

- Striker

M. Sarr

#45

- Goalkeeper

L. Lochoshvili

#44

- Defender

C. Dessers

#90

- Striker

M. Castagnetti

#19

- Midfielder

G. Saro

#13

- Goalkeeper

M. Benassi

#26

- Midfielder

A. Ferrari

#24

- Defender

G. Quagliata

#33

- Defender

D. Ciofani

#9

- Striker

C. Buonaiuto

#10

- Midfielder
Your content after this ad
Your content after this ad
Big chance created

Shots (%)

Carlos Augusto

100%

(2/2)

F. Ranocchia

67%

(2/3)

A. Izzo

50%

(1/2)

D. Okereke

50%

(1/2)
Successful contests

M. Pessina

3

D. Okereke

2

G. Caprari

2

Dany Mota

2
Fouls suffered

José Machín

2

A. Petagna

2

S. Meïté

2

F. Ranocchia

2
Touches

Shots (%)

Duel won (%)

S. Meïté

75%

(9/12)

E. Aiwu

71%

(5/7)

A. Petagna

67%

(6/9)

M. Bianchetti

67%

(4/6)
Interceptions

M. Castagnetti

3

E. Aiwu

2
Aerial duels won (%)

A. Petagna

67%

(4/6)

M. Bianchetti

67%

(4/6)

Carlos Augusto

67%

(2/3)

V. Antov

67%

(2/3)
Duel won (%)

P. Galdames

0%

(0/4)

C. Dessers

0%

(0/4)

G. Caprari

0%

(0/4)

Carlos Augusto

0%

(0/4)
Challenge lost

Aerial duels won (%)

S. Sensi

0%

(0/2)

C. Dessers

0%

(0/2)

F. Tsadjout

0%

(0/2)

L. Caldirola

0%

(0/2)
Passes (%)

José Machín

91%

(40/44)

M. Di Gregorio

91%

(30/33)

S. Sensi

89%

(47/53)

E. Aiwu

89%

(31/35)
Accurate crosses

Your content after this ad
Your content after this ad
| | # | Team | Pts | P | W | D | L | GF | GA | GD |
| --- | --- | --- | --- | --- | --- | --- | --- | --- | --- | --- |
| | 1 | Napoli | 71 | 27 | 23 | 2 | 2 | 64 | 16 | 48 |
| | 2 | Lazio | 52 | 27 | 15 | 7 | 5 | 42 | 19 | 23 |
| | 3 | Inter | 50 | 27 | 16 | 2 | 9 | 47 | 31 | 16 |
| | 4 | Milan | 48 | 27 | 14 | 6 | 7 | 44 | 36 | 8 |
| | 5 | Atalanta | 48 | 28 | 14 | 6 | 8 | 47 | 32 | 15 |
| | 6 | Roma | 47 | 27 | 14 | 5 | 8 | 35 | 26 | 9 |
| | 7 | Juventus | 41 | 27 | 17 | 5 | 5 | 45 | 22 | 23 |
| | 8 | Udinese | 38 | 27 | 9 | 11 | 7 | 37 | 31 | 6 |
| | 9 | Fiorentina | 37 | 27 | 10 | 7 | 10 | 32 | 31 | 1 |
| | 10 | Bologna | 37 | 27 | 10 | 7 | 10 | 33 | 36 | -3 |
| | 11 | Torino | 37 | 27 | 10 | 7 | 10 | 29 | 33 | -4 |
| | 12 | Sassuolo | 36 | 27 | 10 | 6 | 11 | 35 | 40 | -5 |
| | 13 | Monza | 34 | 27 | 9 | 7 | 11 | 32 | 37 | -5 |
| | 14 | Empoli | 28 | 27 | 6 | 10 | 11 | 24 | 36 | -12 |
| | 15 | Lecce | 27 | 27 | 6 | 9 | 12 | 24 | 32 | -8 |
| | 16 | Salernitana | 27 | 27 | 6 | 9 | 12 | 31 | 47 | -16 |
| | 17 | Spezia | 24 | 27 | 5 | 9 | 13 | 23 | 43 | -20 |
| | 18 | Verona | 19 | 27 | 4 | 7 | 16 | 22 | 41 | -19 |
| | 19 | Sampdoria | 15 | 27 | 3 | 6 | 18 | 16 | 44 | -28 |
| | 20 | Cremonese | 13 | 28 | 1 | 10 | 17 | 23 | 52 | -29 |
UEFA Champions League
UEFA Europa League
UEFA Conference League Qualifiers
Relegation
Your content after this ad
Your content after this ad
Goal stats within the 5 head to head
All stats
More than 1.5 goals scored
More than 2.5 goals scored
More than 3.5 goals scored
More than 4.5 goals scored

Carlos Augusto
Defender
VS


Daniel Ciofani
Striker
Shots On Target ( inc goals )


Patrick Ciurria
Striker
VS

Emanuele Valeri
Defender
Key Passes (Attempt Assists)
Total Successful Passes ( Excl Crosses & Corners )