32'
S. Kiyine
(Violent conduct)
31'
S. Kiyine
(VAR - decision : Card upgraded)
1'
D. Okereke
(assist M. Aramu)
83'
C. Volpato
(Carles Pérez - tactical)
80'
D. Johnsen
(D. Okereke - tactical)
80'
T. Ebuehi
(D. Črnigoj - tactical)
65'
D. Peretz
(M. Aramu - tactical)
65'
M. Svoboda
(A. Matějů - tactical)
60'
E. Shomurodov
(J. Veretout - tactical)
46'
R. Karsdorp
(A. Maitland-Niles - tactical)
46'
N. Zalewski
(L. Spinazzola - tactical)
46'
S. El Shaarawy
(M. Kumbulla - tactical)
28'
L. Fiordilino
(A. Vacca - injury)

Lorenzo Pellegrini
# 7 - Striker
Shots on target

3/11

(27.27%)

Successful contests

1

Duel won

4/11

(36.36%)
Your content after this ad
Your content after this ad
Shots on target

3
L. Pellegrini

3

E. Shomurodov

2
Shots off target

4
Carles Pérez

2

S. El Shaarawy

2
Big chance created

1
Successful contests
3
L. Spinazzola

2

D. Črnigoj

1
Fouls suffered

4
E. Ampadu

2

L. Pellegrini

2
Dispossessed

2
Touches

105
C. Smalling

80

L. Pellegrini

79
Duel won
9
Duel lost

9
D. Okereke

8

L. Pellegrini

7
Interceptions

4
L. Pellegrini

3

R. Karsdorp

2
Challenge lost

4
E. Ampadu

2

B. Cristante

2
Tackles

5
A. Matějů

5

C. Smalling

4
Aerial duels won

3
Aerial duels lost

4
M. Caldara

3

L. Pellegrini

2
Fouls

5
M. Kumbulla

2

S. Kiyine

2
Saves

16
Passes

87
Accurate passes

76
Accurate crosses

2
B. Cristante

2

N. Zalewski

2
Simone Sozza

Main referee

Mauro Galetto

Assistant referee

Daniele Minelli

Fourth referee

Alessandro Lo Cicero

Assistant referee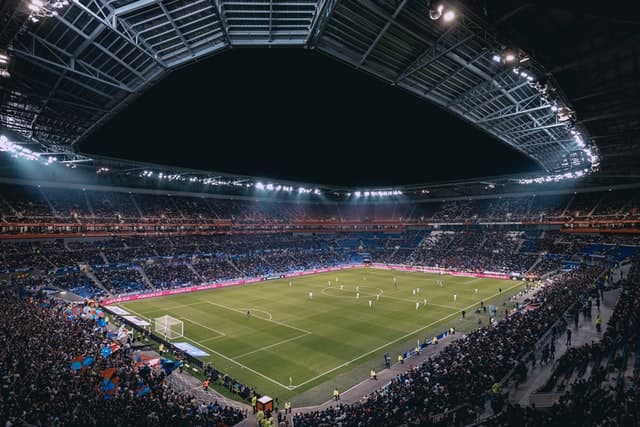 Stadio Olimpico - Roma
Year of construction:

1932

Surface:

grass

Capacity:

68530

Average attendance:

27374

Maximum attendance:

68816

% sold:

39
Match result Roma Venezia
What is the result between Roma Venezia?
The match resulted in a 1-1 draw between the two teams
---
Where to watch the highlights of Roma Venezia?
Watch all Highlights and goals of the match of Serie A Roma Venezia (1 - 1). A match of Regular Season - week 37 which take date the 14 May 2022 19:45. All Serie A video highlights are accessible via Football Today on our match pages.
---
What are the official lineups for Roma Venezia?
Roma : Coached by José Mourinho, the lineup starts off in a 3-4-1-2 formation: Rui Patrício, M. Kumbulla, C. Smalling, Ibañez, L. Spinazzola, Carles Pérez, B. Cristante, A. Maitland-Niles, J. Veretout, T. Abraham, L. Pellegrini (C)
Venezia : On the other side of the pitch, the team trained by A. Soncin, is positioning themselves in a 5-3-2 : N. Mäenpää, P. Ceccaroni (C), M. Caldara, E. Ampadu, R. Haps, A. Matějů, S. Kiyine, A. Vacca, D. Črnigoj, D. Okereke, M. Aramu
---
Who is the referee of the match Roma Venezia ?
Simone Sozza is the referee for this match
---
Where is the match Roma Venezia?
The venue Stadio Olimpico in Roma is hosting the match
---
At what time is Roma Venezia?
Fixture in live on Football Today on 14 May 2022. Kick-off at 19:45
---
Who is the man of the match Roma - Venezia ?
Lorenzo Pellegrini is the outstanding player of the match Roma - Venezia. The stats illustrate the performance of the player:
3/11 Shots on target (27.27%)
1 Successful contests
4/11 Duel won (36.36%)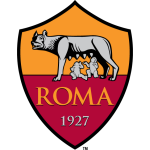 Roma
3-4-1-2
3.9

24

M. Kumbulla

6.1

6

C. Smalling

4.7

3

Ibañez

4.1

37

L. Spinazzola

5.4

11

Carles Pérez

6.2

4

B. Cristante

4.1

15

A. Maitland-Niles

6.1

9

T. Abraham

7.4

7

(C) L. Pellegrini

5.5

32

(C) P. Ceccaroni

5.7

31

M. Caldara

4.4

44

E. Ampadu

5.2

55

R. Haps

4.9

37

A. Matějů

3.3

23

S. Kiyine

5.2

5

A. Vacca

5.1

33

D. Črnigoj

6.2

77

D. Okereke

6.1

10

M. Aramu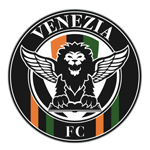 Venezia
5-3-2
Substitutes

R. Karsdorp

#2

- Defender

S. El Shaarawy

#92

- Striker

Daniel Fuzato

#87

- Goalkeeper

A. Diawara

#42

- Midfielder

N. Zalewski

#59

- Defender

E. Shomurodov

#14

- Striker

Sérgio Oliveira

#27

- Midfielder

C. Volpato

#62

- Midfielder

M. Viña

#5

- Defender

D. Keramitsis

#75

- Defender

E. Bove

#52

- Midfielder

E. Darboe

#55

- Midfielder

Substitutes

J. Nsame

#9

- Striker

L. Fiordilino

#16

- Midfielder

T. Tessmann

#8

- Midfielder

M. Svoboda

#30

- Defender

M. Cuisance

#21

- Midfielder

Bruno

#34

- Goalkeeper

T. Ebuehi

#22

- Defender

D. Johnsen

#17

- Striker

G. Busio

#27

- Midfielder

D. Peretz

#42

- Midfielder

Nani

#20

- Midfielder

M. Ullmann

#19

- Defender
Big chance created

Shots (%)

E. Shomurodov

40%

(2/5)

N. Zalewski

40%

(2/5)
Successful contests
Fouls suffered

E. Ampadu

2

L. Pellegrini

2

Carles Pérez

2

T. Abraham

2
Touches

Shots (%)

L. Pellegrini

27%

(3/11)

Carles Pérez

29%

(2/7)
Duel won (%)

T. Ebuehi

83%

(5/6)

D. Peretz

80%

(4/5)

M. Aramu

78%

(7/9)

T. Abraham

75%

(9/12)
Interceptions

L. Pellegrini

3

R. Karsdorp

2

M. Aramu

2

N. Zalewski

2
Aerial duels won (%)

M. Aramu

100%

(2/2)

N. Mäenpää

100%

(2/2)

D. Okereke

67%

(2/3)

R. Haps

60%

(3/5)
Duel won (%)

N. Zalewski

0%

(0/6)

S. El Shaarawy

0%

(0/5)

L. Spinazzola

0%

(0/4)

B. Cristante

36%

(5/14)
Challenge lost

Aerial duels won (%)

Passes (%)

S. El Shaarawy

97%

(29/30)

Ibañez

90%

(57/63)

C. Smalling

90%

(57/63)

J. Veretout

88%

(44/50)
Successful final third passes

Passes (%)

| | # | Team | Pts | P | W | D | L | GF | GA | GD |
| --- | --- | --- | --- | --- | --- | --- | --- | --- | --- | --- |
| | 1 | Milan | 86 | 38 | 26 | 8 | 4 | 69 | 31 | 38 |
| | 2 | Inter | 84 | 38 | 25 | 9 | 4 | 84 | 32 | 52 |
| | 3 | Napoli | 79 | 38 | 24 | 7 | 7 | 74 | 31 | 43 |
| | 4 | Juventus | 70 | 38 | 20 | 10 | 8 | 57 | 37 | 20 |
| | 5 | Lazio | 64 | 38 | 18 | 10 | 10 | 77 | 58 | 19 |
| | 6 | Roma | 63 | 38 | 18 | 9 | 11 | 59 | 43 | 16 |
| | 7 | Fiorentina | 62 | 38 | 19 | 5 | 14 | 59 | 51 | 8 |
| | 8 | Atalanta | 59 | 38 | 16 | 11 | 11 | 65 | 48 | 17 |
| | 9 | Verona | 53 | 38 | 14 | 11 | 13 | 65 | 59 | 6 |
| | 10 | Torino | 50 | 38 | 13 | 11 | 14 | 46 | 41 | 5 |
| | 11 | Sassuolo | 50 | 38 | 13 | 11 | 14 | 64 | 66 | -2 |
| | 12 | Udinese | 47 | 38 | 11 | 14 | 13 | 61 | 58 | 3 |
| | 13 | Bologna | 46 | 38 | 12 | 10 | 16 | 44 | 55 | -11 |
| | 14 | Empoli | 41 | 38 | 10 | 11 | 17 | 50 | 70 | -20 |
| | 15 | Sampdoria | 36 | 38 | 10 | 6 | 22 | 46 | 63 | -17 |
| | 16 | Spezia | 36 | 38 | 10 | 6 | 22 | 41 | 71 | -30 |
| | 17 | Salernitana | 31 | 38 | 7 | 10 | 21 | 33 | 78 | -45 |
| | 18 | Cagliari | 30 | 38 | 6 | 12 | 20 | 34 | 68 | -34 |
| | 19 | Genoa | 28 | 38 | 4 | 16 | 18 | 27 | 60 | -33 |
| | 20 | Venezia | 27 | 38 | 6 | 9 | 23 | 34 | 69 | -35 |
UEFA Champions League
UEFA Europa League
UEFA Conference League Qualifiers
Relegation
| # | Team | Pts | P | W | D | L | GF | GA | GD |
| --- | --- | --- | --- | --- | --- | --- | --- | --- | --- |
| 1 | Inter | 73 | 38 | 21 | 10 | 5 | 40 | 17 | 23 |
| 2 | Napoli | 71 | 38 | 19 | 14 | 1 | 35 | 10 | 25 |
| 3 | Juventus | 70 | 38 | 20 | 10 | 3 | 30 | 15 | 15 |
| 4 | Milan | 66 | 38 | 18 | 12 | 5 | 33 | 17 | 16 |
| 5 | Fiorentina | 59 | 38 | 15 | 14 | 7 | 25 | 18 | 7 |
| 6 | Roma | 57 | 38 | 16 | 9 | 8 | 27 | 23 | 4 |
| 7 | Lazio | 57 | 38 | 15 | 12 | 7 | 35 | 31 | 4 |
| 8 | Torino | 57 | 38 | 14 | 15 | 6 | 22 | 15 | 7 |
| 9 | Verona | 56 | 38 | 15 | 11 | 6 | 32 | 23 | 9 |
| 10 | Udinese | 56 | 38 | 15 | 11 | 6 | 29 | 27 | 2 |
| 11 | Sassuolo | 54 | 38 | 15 | 9 | 8 | 30 | 34 | -4 |
| 12 | Atalanta | 54 | 38 | 12 | 18 | 2 | 30 | 23 | 7 |
| 13 | Sampdoria | 43 | 38 | 12 | 7 | 9 | 26 | 33 | -7 |
| 14 | Empoli | 38 | 38 | 9 | 11 | 6 | 22 | 33 | -11 |
| 15 | Spezia | 38 | 38 | 7 | 17 | 10 | 17 | 31 | -14 |
| 16 | Bologna | 36 | 38 | 4 | 24 | 6 | 13 | 21 | -8 |
| 17 | Salernitana | 33 | 38 | 7 | 12 | 9 | 15 | 39 | -24 |
| 18 | Venezia | 33 | 38 | 6 | 15 | 7 | 16 | 28 | -12 |
| 19 | Cagliari | 30 | 38 | 5 | 15 | 10 | 10 | 29 | -19 |
| 20 | Genoa | 27 | 38 | 3 | 18 | 10 | 6 | 26 | -20 |


Jordan Veretout
Midfielder
VS

Mattia Aramu
Striker
Key Passes (Attempt Assists)
Total Successful Passes ( Excl Crosses & Corners )