90+1'
M. Barjamaj
(S. Spahiu - tactical)
74'
M. Mazrekaj
(V. Shkurtaj - tactical)
74'
J. Çela
(S. Zogaj - tactical)
66'
S. Geci
(M. Babatunde - tactical)
65'
S. Ajazi
(S. Selmani - tactical)
65'
M. Prenkočević
(E. Kodra - tactical)
56'
X. Mehmeti
(A. Karakaçi - tactical)
56'
Z. Arapi
(B. Greca - tactical)
Klodian Shahini

Main referee

Adrian Beqiraj

Fourth referee

Herald Lisaku

Assistant referee

Rejdi Avdo

Assistant referee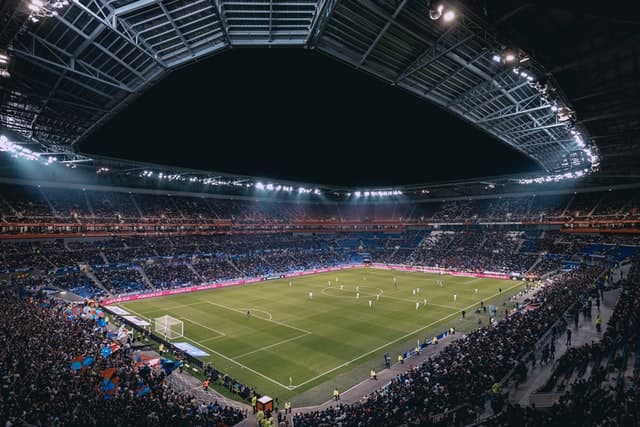 Stadiumi Laçi - Laç
Surface:

grass

Capacity:

3000

Average attendance:

389

Maximum attendance:

600

Minimum attendance:

200

% sold:

13
Match result Laçi Kastrioti
Date

25 January 2023 12:00

Competition

Superliga

Season

2022/2023

Stage

Regular Season - week 18

Match attendance

300

Code

LAC-KAS

Area

Albania

Home team

Laçi

Away team

Kastrioti Krujë
What is the result between Laçi Kastrioti?
Laçi won the match with a 4-1 score
---
Where to watch the highlights of Laçi Kastrioti?
Watch all Highlights and goals of the match of Superliga Laçi Kastrioti Krujë (4 - 1). A match of Regular Season - week 18 which take date the 25 January 2023 12:00. All Superliga video highlights are accessible via Football Today on our match pages.
---
What are the official lineups for Laçi Kastrioti?
Laçi : Coached by G. Mezani, the lineup starts off in a 3-4-3 formation: M. Dajsinani, N. Duka, M. Roganović, V. Velkoski, M. Babatunde, S. Spahiu, S. Ujka, R. Ziko, V. Shkurtaj, A. Akinyemi, I. Manellari
Kastrioti Krujë : On the other side of the pitch, the team trained by A. Mema, is positioning themselves in a 3-5-2 : E. Sali, A. Rami, A. Selmani, M. Stojanović, E. Kodra, A. Karakaçi, S. Selmani, O. Onanuga, E. Hasani, S. Zogaj, B. Greca
---
Who is the referee of the match Laçi Kastrioti ?
Klodian Shahini is the referee for this match
---
Where is the match Laçi Kastrioti?
The venue Stadiumi Laçi in Laç is hosting the match
---
At what time is Laçi Kastrioti?
Fixture in live on Football Today on 25 January 2023. Kick-off at 12:00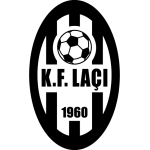 Laçi
3-4-3
N. Duka

4

M. Roganović

34

V. Velkoski

10

M. Babatunde

49

S. Spahiu

36

S. Ujka

33

R. Ziko

V. Shkurtaj

17

A. Akinyemi

20

I. Manellari

A. Rami

A. Selmani

M. Stojanović

E. Kodra

A. Karakaçi

S. Selmani

O. Onanuga

E. Hasani

Kastrioti Krujë
3-5-2
Substitutes

K. Kuka

#12

- Goalkeeper

M. Mazrekaj

#14

- Midfielder

M. Barjamaj

#27

- Midfielder

O. Biba

#1

- Goalkeeper

A. Borysiuk

#

- Midfielder

S. Geci

#77

- Striker

Substitutes

A. Bejzade

#

- Midfielder

J. Çela

#

- Striker

L. Malaj

#

- Goalkeeper

M. Sulka

#

- Defender

A. Kačinari

#

- Midfielder

X. Mehmeti

#

- Midfielder

Z. Arapi

#

- Striker

M. Prenkočević

#

- Defender

S. Ajazi

#

- Striker
| | # | Team | Pts | P | W | D | L | GF | GA | GD |
| --- | --- | --- | --- | --- | --- | --- | --- | --- | --- | --- |
| | 1 | Tirana | 34 | 19 | 10 | 4 | 5 | 31 | 14 | 17 |
| | 2 | Partizani | 31 | 19 | 9 | 4 | 6 | 23 | 22 | 1 |
| | 3 | Erzeni | 29 | 19 | 7 | 8 | 4 | 20 | 20 | 0 |
| | 4 | Vllaznia | 28 | 19 | 8 | 4 | 7 | 24 | 20 | 4 |
| | 5 | Egnatia | 27 | 19 | 7 | 6 | 6 | 20 | 15 | 5 |
| | 6 | Laçi | 26 | 19 | 8 | 2 | 9 | 22 | 23 | -1 |
| | 7 | Bylis | 23 | 19 | 6 | 5 | 8 | 15 | 19 | -4 |
| | 8 | Kukësi | 22 | 19 | 6 | 4 | 9 | 17 | 20 | -3 |
| | 9 | Teuta | 21 | 19 | 5 | 6 | 8 | 17 | 27 | -10 |
| | 10 | Kastrioti | 19 | 19 | 4 | 7 | 8 | 14 | 23 | -9 |
UEFA Champions League Qualifiers
UEFA Conference League Qualifiers
Relegation Play-off
Relegation