74'
J. Kalai
(assist Q. Lecoeuche)
28'
G. Bentil
(assist B. Boutobba)
87'
A. Zinga
(G. Robail - tactical)
85'
Ibrahima Sory Conté II
(J. Moutachy - tactical)
82'
B. Doukansy
(D. Louiserre - tactical)
64'
Joseph Mendes
(D. Yongwa - tactical)
60'
B. Guillaume
(U. Bonnet - tactical)
60'
J. Kalai
(A. Boutoutaou - tactical)
60'
N. Diliberto
(J. Masson - tactical)

Gaëtan Robail
# 9 - Attacking midfielder
Successful contests

1

Duel won

4/8

(50%)

Accurate passes

21/27

(77.78%)
Your content after this ad
Your content after this ad
Shots on target

2
Shots off target

2
G. Robail

2

J. Moutachy

1
Big chance created

1
B. Boutobba

1

G. Robail

1
Successful contests

3
Fouls suffered

3
L. Vallier

3

J. Moutachy

2
Dispossessed

3
D. Louiserre

2

Joseph Mendes

2
Touches

78
M. Zemzemi

60

G. Kilama

60
Duel won

7
Duel lost

7
B. Guillaume

6

J. Olaitan

6
Interceptions

2
M. Rabuel

2

Q. Lecoeuche

2
Challenge lost

2
Tackles

4
B. Doukansy

3

A. Boutoutaou

2
Aerial duels won

4
B. Guillaume

2

B. Passi

2
Aerial duels lost

3
B. Guillaume

2

G. Robail

1
Fouls

4
Saves

2
Passes

69
G. Kilama

54

M. Zemzemi

49
Accurate passes

63
G. Kilama

48

M. Zemzemi

43
Accurate crosses

3
Abdelatif Kherradji

Main referee

Florian Gonçalves de Araujo

Assistant referee

Gaëtan Deneuve

Fourth referee

Pascal Poupeau

Assistant referee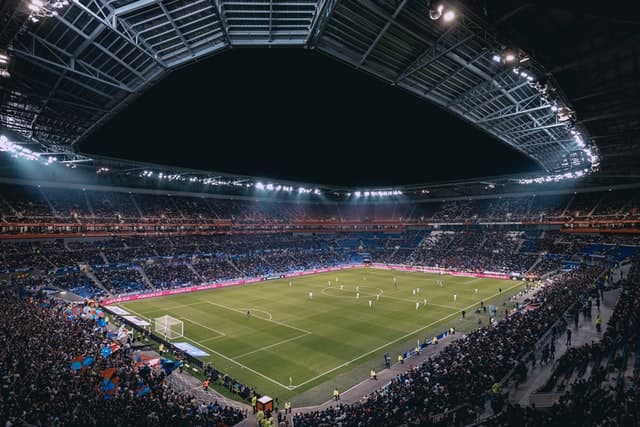 Stade René Gaillard - Niort
Surface:

grass

Capacity:

11352

Average attendance:

2821

Maximum attendance:

5620

% sold:

25
Match result Niort Valenciennes
Date

14 May 2022 18:00

Competition

Ligue 2

Season

2021/2022

Stage

Regular Season - week 38

Code

NIO-VFC

Area

France

Home team

Niort

Away team

Valenciennes
What is the result between Niort Valenciennes?
Valenciennes won the match with a 1-2 score
---
Where to watch the highlights of Niort Valenciennes?
Watch all Highlights and goals of the match of Ligue 2 Niort Valenciennes (1 - 2). A match of Regular Season - week 38 which take date the 14 May 2022 18:00. All Ligue 2 video highlights are accessible via Football Today on our match pages.
---
What are the official lineups for Niort Valenciennes?
Niort : Coached by S. Desabre, the lineup starts off in a 4-2-3-1 formation: M. Michel, D. Yongwa, G. Kilama, B. Passi, J. Moutachy, M. Zemzemi, D. Louiserre (C), L. Vallier, J. Olaitan, B. Boutobba, G. Bentil
Valenciennes : On the other side of the pitch, the team trained by C. Delmotte, is positioning themselves in a 3-4-2-1 : L. Chevalier, J. Cuffaut (C), É. Vandenabeele, M. Rabuel, Q. Lecoeuche, J. Masson, M. Kaba, A. Linguet, G. Robail, A. Boutoutaou, U. Bonnet
---
Who is the referee of the match Niort Valenciennes ?
Abdelatif Kherradji is the referee for this match
---
Where is the match Niort Valenciennes?
The venue Stade René Gaillard in Niort is hosting the match
---
At what time is Niort Valenciennes?
Fixture in live on Football Today on 14 May 2022. Kick-off at 18:00
---
Who is the man of the match Niort - Valenciennes ?
Gaëtan Robail had the best performance of the match Niort - Valenciennes. The stats reinforce this view:
1 Successful contests
4/8 Duel won (50%)
21/27 Accurate passes (77.78%)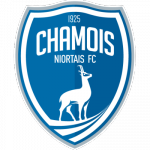 Niort
4-2-3-1
4.9

3

D. Yongwa

4.5

5

G. Kilama

4.5

27

B. Passi

4.4

29

J. Moutachy

5.2

7

M. Zemzemi

4.8

6

(C) D. Louiserre

5.0

21

L. Vallier

4.6

15

J. Olaitan

6.0

10

B. Boutobba

5.3

14

(C) J. Cuffaut

5.5

2

É. Vandenabeele

5.4

32

M. Rabuel

5.8

28

Q. Lecoeuche

4.8

6

J. Masson

5.9

21

M. Kaba

5.4

24

A. Linguet

6.9

9

G. Robail

4.9

17

A. Boutoutaou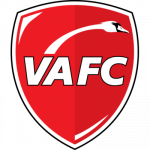 Valenciennes
3-4-2-1
Substitutes

Q. Braat

#30

- Goalkeeper

Joseph Mendes

#12

- Striker

B. Doukansy

#19

- Midfielder

Ibrahima Sory Conté II

#4

- Defender

Substitutes

M. Picouleau

#27

- Midfielder

A. Zinga

#33

- Striker

J. Kalai

#29

- Midfielder

H. Konaté

#16

- Goalkeeper

B. Guillaume

#18

- Striker

N. Diliberto

#8

- Midfielder

A. Ouattara

#19

- Midfielder
Big chance created

B. Boutobba

1

G. Robail

1
Shots (%)

Successful contests

Fouls suffered

L. Vallier

3

J. Moutachy

2

M. Zemzemi

2

É. Vandenabeele

2
Shots (%)

Dispossessed

Duel won (%)

G. Kilama

78%

(7/9)

D. Louiserre

67%

(4/6)

J. Kalai

67%

(4/6)

M. Kaba

64%

(7/11)
Interceptions

M. Rabuel

2

Q. Lecoeuche

2

G. Robail

2
Aerial duels won (%)

G. Kilama

80%

(4/5)

G. Bentil

67%

(2/3)

B. Guillaume

50%

(2/4)
Duel won (%)

B. Guillaume

0%

(0/6)

J. Olaitan

0%

(0/6)

U. Bonnet

0%

(0/4)
Aerial duels won (%)

Passes (%)

D. Louiserre

91%

(63/69)

É. Vandenabeele

91%

(31/34)

G. Kilama

89%

(48/54)

M. Zemzemi

88%

(43/49)
Accurate crosses

| | # | Team | Pts | P | W | D | L | GF | GA | GD |
| --- | --- | --- | --- | --- | --- | --- | --- | --- | --- | --- |
| | 1 | Toulouse | 79 | 38 | 23 | 10 | 5 | 82 | 33 | 49 |
| | 2 | Ajaccio | 75 | 38 | 22 | 9 | 7 | 39 | 19 | 20 |
| | 3 | Auxerre | 74 | 38 | 21 | 11 | 6 | 61 | 39 | 22 |
| | 4 | Paris | 70 | 38 | 20 | 10 | 8 | 54 | 35 | 19 |
| | 5 | Sochaux | 68 | 38 | 19 | 11 | 8 | 47 | 34 | 13 |
| | 6 | Guingamp | 58 | 38 | 15 | 13 | 10 | 52 | 48 | 4 |
| | 7 | Caen | 50 | 38 | 13 | 11 | 14 | 51 | 42 | 9 |
| | 8 | Le Havre | 50 | 38 | 13 | 11 | 14 | 38 | 41 | -3 |
| | 9 | Nîmes | 49 | 38 | 14 | 7 | 17 | 44 | 51 | -7 |
| | 10 | Pau | 49 | 38 | 14 | 7 | 17 | 41 | 49 | -8 |
| | 11 | Dijon | 47 | 38 | 13 | 8 | 17 | 48 | 53 | -5 |
| | 12 | Bastia | 46 | 38 | 10 | 16 | 12 | 38 | 36 | 2 |
| | 13 | Niort | 46 | 38 | 12 | 10 | 16 | 39 | 42 | -3 |
| | 14 | Amiens | 44 | 38 | 9 | 17 | 12 | 43 | 41 | 2 |
| | 15 | Grenoble | 44 | 38 | 12 | 8 | 18 | 32 | 44 | -12 |
| | 16 | Valenciennes | 44 | 38 | 10 | 14 | 14 | 34 | 47 | -13 |
| | 17 | Rodez | 43 | 38 | 10 | 13 | 15 | 32 | 42 | -10 |
| | 18 | QRM | 40 | 38 | 10 | 10 | 18 | 33 | 50 | -17 |
| | 19 | Dunkerque | 31 | 38 | 8 | 7 | 23 | 28 | 53 | -25 |
| | 20 | Nancy | 27 | 38 | 6 | 9 | 23 | 32 | 69 | -37 |
Promotion
Promotion Play-off
Relegation Play-off
Relegation
| # | Team | Pts | P | W | D | L | GF | GA | GD |
| --- | --- | --- | --- | --- | --- | --- | --- | --- | --- |
| 1 | Toulouse | 46 | 19 | 14 | 4 | 1 | 52 | 14 | 38 |
| 2 | Ajaccio | 42 | 19 | 13 | 3 | 3 | 21 | 8 | 13 |
| 3 | Paris | 40 | 19 | 11 | 7 | 1 | 30 | 13 | 17 |
| 4 | Auxerre | 37 | 19 | 11 | 4 | 4 | 33 | 19 | 14 |
| 5 | Sochaux | 36 | 19 | 10 | 6 | 3 | 22 | 14 | 8 |
| 6 | Guingamp | 33 | 19 | 9 | 6 | 4 | 31 | 24 | 7 |
| 7 | Pau | 32 | 19 | 10 | 2 | 7 | 25 | 20 | 5 |
| 8 | Caen | 30 | 19 | 9 | 3 | 7 | 30 | 18 | 12 |
| 9 | Amiens | 27 | 19 | 7 | 6 | 6 | 26 | 16 | 10 |
| 10 | Bastia | 27 | 19 | 5 | 12 | 2 | 19 | 12 | 7 |
| 11 | Dijon | 27 | 19 | 8 | 3 | 8 | 25 | 26 | -1 |
| 12 | Niort | 26 | 19 | 7 | 5 | 7 | 21 | 17 | 4 |
| 13 | Grenoble | 26 | 19 | 7 | 5 | 7 | 21 | 21 | 0 |
| 14 | Rodez | 24 | 19 | 5 | 9 | 5 | 16 | 16 | 0 |
| 15 | Le Havre | 23 | 19 | 6 | 5 | 8 | 17 | 20 | -3 |
| 16 | QRM | 22 | 19 | 5 | 7 | 7 | 18 | 22 | -4 |
| 17 | Nîmes | 22 | 19 | 6 | 4 | 9 | 22 | 28 | -6 |
| 18 | Dunkerque | 21 | 19 | 5 | 6 | 8 | 14 | 21 | -7 |
| 19 | Valenciennes | 20 | 19 | 5 | 5 | 9 | 19 | 28 | -9 |
| 20 | Nancy | 16 | 19 | 4 | 4 | 11 | 16 | 33 | -17 |
| # | Team | Pts | P | W | D | L | GF | GA | GD |
| --- | --- | --- | --- | --- | --- | --- | --- | --- | --- |
| 1 | Auxerre | 37 | 19 | 10 | 7 | 2 | 28 | 20 | 8 |
| 2 | Toulouse | 33 | 19 | 9 | 6 | 4 | 30 | 19 | 11 |
| 3 | Ajaccio | 33 | 19 | 9 | 6 | 4 | 18 | 11 | 7 |
| 4 | Sochaux | 32 | 19 | 9 | 5 | 5 | 25 | 20 | 5 |
| 5 | Paris | 30 | 19 | 9 | 3 | 7 | 24 | 22 | 2 |
| 6 | Le Havre | 27 | 19 | 7 | 6 | 6 | 21 | 21 | 0 |
| 7 | Nîmes | 27 | 19 | 8 | 3 | 8 | 22 | 23 | -1 |
| 8 | Guingamp | 25 | 19 | 6 | 7 | 6 | 21 | 24 | -3 |
| 9 | Valenciennes | 24 | 19 | 5 | 9 | 5 | 15 | 19 | -4 |
| 10 | Caen | 20 | 19 | 4 | 8 | 7 | 21 | 24 | -3 |
| 11 | Dijon | 20 | 19 | 5 | 5 | 9 | 23 | 27 | -4 |
| 12 | Niort | 20 | 19 | 5 | 5 | 9 | 18 | 25 | -7 |
| 13 | Bastia | 19 | 19 | 5 | 4 | 10 | 19 | 24 | -5 |
| 14 | Rodez | 19 | 19 | 5 | 4 | 10 | 16 | 26 | -10 |
| 15 | Grenoble | 18 | 19 | 5 | 3 | 11 | 11 | 23 | -12 |
| 16 | QRM | 18 | 19 | 5 | 3 | 11 | 15 | 28 | -13 |
| 17 | Amiens | 17 | 19 | 2 | 11 | 6 | 17 | 25 | -8 |
| 18 | Pau | 17 | 19 | 4 | 5 | 10 | 16 | 29 | -13 |
| 19 | Nancy | 11 | 19 | 2 | 5 | 12 | 16 | 36 | -20 |
| 20 | Dunkerque | 10 | 19 | 3 | 1 | 15 | 14 | 32 | -18 |
| # | Team | Pts | P | W | D | L | GF | GA | GD |
| --- | --- | --- | --- | --- | --- | --- | --- | --- | --- |
| 1 | Toulouse | 66 | 38 | 18 | 12 | 4 | 36 | 18 | 18 |
| 2 | Auxerre | 66 | 38 | 18 | 12 | 5 | 28 | 19 | 9 |
| 3 | Ajaccio | 60 | 38 | 12 | 24 | 1 | 18 | 5 | 13 |
| 4 | Paris | 58 | 38 | 14 | 16 | 5 | 23 | 16 | 7 |
| 5 | Le Havre | 57 | 38 | 13 | 18 | 3 | 21 | 16 | 5 |
| 6 | Bastia | 57 | 38 | 12 | 21 | 4 | 20 | 10 | 10 |
| 7 | Nîmes | 55 | 38 | 13 | 16 | 5 | 22 | 17 | 5 |
| 8 | Sochaux | 53 | 38 | 11 | 20 | 3 | 17 | 15 | 2 |
| 9 | Caen | 51 | 38 | 11 | 18 | 4 | 24 | 17 | 7 |
| 10 | Amiens | 50 | 38 | 11 | 17 | 7 | 18 | 18 | 0 |
| 11 | Guingamp | 48 | 38 | 10 | 18 | 5 | 21 | 19 | 2 |
| 12 | Grenoble | 47 | 38 | 10 | 17 | 7 | 14 | 16 | -2 |
| 13 | Niort | 45 | 38 | 9 | 18 | 6 | 17 | 18 | -1 |
| 14 | Valenciennes | 44 | 38 | 8 | 20 | 5 | 21 | 24 | -3 |
| 15 | Dijon | 42 | 38 | 9 | 15 | 9 | 15 | 20 | -5 |
| 16 | Dunkerque | 38 | 38 | 6 | 20 | 8 | 13 | 20 | -7 |
| 17 | Pau | 36 | 38 | 6 | 18 | 7 | 14 | 25 | -11 |
| 18 | QRM | 33 | 37 | 5 | 18 | 7 | 15 | 25 | -10 |
| 19 | Rodez | 32 | 38 | 5 | 17 | 9 | 11 | 27 | -16 |
| 20 | Nancy | 25 | 37 | 4 | 13 | 12 | 13 | 36 | -23 |
Goal stats within the 12 head to head
All stats
More than 1.5 goals scored
More than 2.5 goals scored
More than 3.5 goals scored
More than 4.5 goals scored

Bilal Boutobba
Striker
VS

Gaëtan Robail
Midfielder
Key Passes (Attempt Assists)
Total Successful Passes ( Excl Crosses & Corners )