90+4'
C. Eriksen
(VAR - decision : No penalty)
88'
W. Kechrida
(M. Dräger - tactical)
88'
F. Sassi
(A. Laïdouni - tactical)
80'
H. Mejbri
(Y. Msakni - tactical)
80'
T. Khenissi
(I. Jebali - tactical)
67'
N. Sliti
(A. Slimane - tactical)
65'
J. Lindstrøm
(A. Olsen - tactical)
65'
A. Cornelius
(K. Dolberg - tactical)
65'
M. Jensen
(S. Kjær - tactical)
45+1'
M. Damsgaard
(T. Delaney - injury)

Ellyes Skhiri
# 17 - Midfielder
Duel won

5/6

(83.33%)

Accurate passes

30/33

(90.91%)
Your content after this ad
Your content after this ad
Shots on target

2
P. Højbjerg

1

J. Andersen

1
Shots off target
2
Big chance created
1
Successful contests
3
N. Sliti

2

A. Cornelius

1
Fouls suffered

2
A. Laïdouni

2

A. Cornelius

2
Dispossessed

3
Touches

95
J. Andersen

91

C. Eriksen

89
Duel won

10
J. Andersen

9

Y. Msakni

8
Duel lost

10
Interceptions

5
A. Laïdouni

2

M. Damsgaard

2
Challenge lost

2
P. Højbjerg

2

K. Dolberg

1
Tackles

7
E. Skhiri

4

R. Kristensen

3
Aerial duels won

4
A. Cornelius

4

A. Slimane

3
Aerial duels lost

6
J. Andersen

3

Y. Msakni

3
Fouls

2
J. Andersen

2

T. Khenissi

2
Saves

5
Passes

83
J. Andersen

76

P. Højbjerg

72
Accurate passes

80
P. Højbjerg

67

J. Andersen

59
Accurate crosses

6
A. Slimane

2

T. Delaney

1
25/09/22

Denmark
2

France
0
27/09/22

Brazil
5

Tunisia
1
César Arturo Ramos Palazuelos

Main referee

Héctor Said Martínez Sorto

Fourth referee

Alberto Morín Méndez

Assistant referee

Miguel Ángel Hernández Paredes

Assistant referee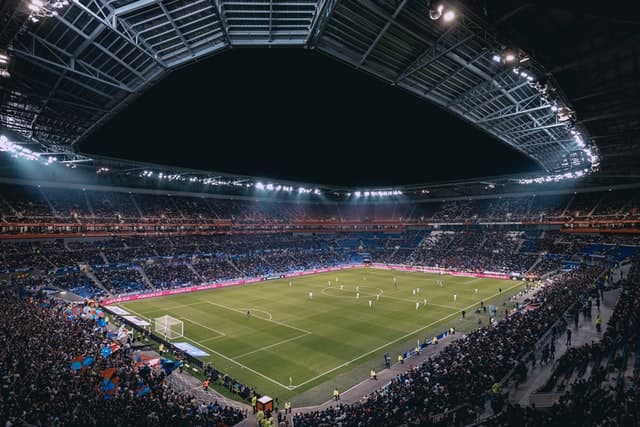 Education City Stadium - Al Rayyan (Ar-Rayyan)
Year of construction:

2020

Surface:

grass

Capacity:

44667

Average attendance:

24673

Maximum attendance:

44097

% sold:

55
Match result Denmark Tunisia
What is the result between Denmark Tunisia?
The match resulted in a 0-0 draw between the two teams
---
Where to watch the highlights of Denmark Tunisia?
Watch all Highlights and goals of the match of World Cup Denmark Tunisia (0 - 0). A match of Group Stage - Group D - week 1 which take date the 22 November 2022 13:00. All World Cup video highlights are accessible via Football Today on our match pages.
---
What are the official lineups for Denmark Tunisia?
Denmark : Coached by K. Hjulmand, the lineup starts off in a 3-5-2 formation: K. Schmeichel, A. Christensen, S. Kjær (C), J. Andersen, J. Mæhle, C. Eriksen, T. Delaney, P. Højbjerg, R. Kristensen, K. Dolberg, A. Olsen
Tunisia : On the other side of the pitch, the team trained by J. Kadri, is positioning themselves in a 3-4-2-1 : A. Dahmen, M. Talbi, Y. Meriah, D. Bronn, A. Abdi, A. Laïdouni, E. Skhiri, M. Dräger, Y. Msakni (C), A. Slimane, I. Jebali
---
Who is the referee of the match Denmark Tunisia ?
César Arturo Ramos Palazuelos is the referee for this match
---
Where is the match Denmark Tunisia?
The venue Education City Stadium in Al Rayyan (Ar-Rayyan) is hosting the match
---
At what time is Denmark Tunisia?
Fixture in live on Football Today on 22 November 2022. Kick-off at 13:00
---
Who is the man of the match Denmark - Tunisia ?
Ellyes Skhiri is the outstanding player of the match Denmark - Tunisia. The stats illustrate the performance of the player:
5/6 Duel won (83.33%)
30/33 Accurate passes (90.91%)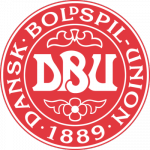 Denmark
3-5-2
6.8

6

A. Christensen

6.1

4

(C) S. Kjær

6.0

2

J. Andersen

5.5

5

J. Mæhle

4.8

10

C. Eriksen

5.2

8

T. Delaney

6.1

23

P. Højbjerg

5.4

13

R. Kristensen

4.9

12

K. Dolberg

4.5

11

A. Olsen

5.9

3

M. Talbi

5.7

4

Y. Meriah

5.6

6

D. Bronn

5.8

24

A. Abdi

6.4

14

A. Laïdouni

7.0

17

E. Skhiri

4.9

20

M. Dräger

6.7

7

(C) Y. Msakni

4.9

25

A. Slimane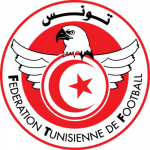 Tunisia
3-4-2-1
Substitutes

M. Jensen

#7

- Midfielder

J. Lindstrøm

#25

- Midfielder

J. Larsen

#17

- Defender

D. Wass

#18

- Midfielder

A. Bah

#26

- Defender

F. Rønnow

#22

- Goalkeeper

V. Nelsson

#3

- Defender

C. Nørgaard

#15

- Midfielder

R. Skov

#24

- Striker

J. Wind

#19

- Striker

O. Christensen

#16

- Goalkeeper

M. Braithwaite

#9

- Striker

Y. Poulsen

#20

- Striker

M. Damsgaard

#14

- Midfielder

A. Cornelius

#21

- Striker

Substitutes

T. Khenissi

#11

- Striker

B. Ifa

#2

- Defender

G. Chaalali

#18

- Midfielder

N. Ghandri

#5

- Midfielder

A. Maâloul

#12

- Defender

H. Mejbri

#8

- Midfielder

B. Ben Saïd

#22

- Goalkeeper

S. Jaziri

#19

- Striker

W. Kechrida

#21

- Defender

A. Mathlouthi

#1

- Goalkeeper

F. Sassi

#13

- Midfielder

M. Ben Romdhane

#15

- Midfielder

W. Khazri

#10

- Striker

M. Hassen

#26

- Goalkeeper

N. Sliti

#23

- Midfielder
Big chance created
Shots (%)

Successful contests
Fouls suffered

A. Laïdouni

2

A. Cornelius

2

K. Dolberg

2

Y. Msakni

2
Shots (%)
K. Dolberg

0%

(0/2)

M. Dräger

0%

(0/2)

E. Skhiri

0%

(0/2)
Dispossessed

Duel won (%)

E. Skhiri

83%

(5/6)

A. Laïdouni

83%

(5/6)

A. Abdi

67%

(10/15)

Y. Msakni

57%

(8/14)
Interceptions

A. Laïdouni

2

M. Damsgaard

2

E. Skhiri

2

P. Højbjerg

2
Aerial duels won (%)

A. Slimane

75%

(3/4)

S. Kjær

75%

(3/4)

R. Kristensen

67%

(2/3)

A. Abdi

67%

(2/3)
Duel won (%)

K. Dolberg

0%

(0/6)

Y. Meriah

0%

(0/6)

P. Højbjerg

0%

(0/5)

J. Lindstrøm

0%

(0/4)
Aerial duels won (%)

Y. Msakni

0%

(0/3)

D. Bronn

0%

(0/3)

J. Mæhle

0%

(0/2)
Passes (%)

P. Højbjerg

93%

(67/72)

E. Skhiri

91%

(30/33)

C. Eriksen

91%

(58/64)
Accurate crosses



Andreas Christensen
Defender
VS

Wahbi Khazri
Striker
Shots On Target ( inc goals )


Joachim Andersen
Defender
VS

Aïssa Laïdouni
Midfielder
Total Successful Passes ( Excl Crosses & Corners )