90+7'
I. Conté
(2nd yellow - Argument)
90+7'
B. Goncalves
(2nd yellow - Argument)
88'
K. Rocheteau
(on penalty)
83'
S. Elisor
(assist G. Durbant)
79'
B. Goncalves
(Dissent)
72'
S. Renel
(assist J. Olaitan)
45+2'
B. Boutobba
(assist C. Kaboré)
40'
A. Bobichon
(assist A. Gonçalves)
Your content after this ad
Your content after this ad
81'
S. Da Silva
(J. Adéoti - tactical)
81'
B. Passi
(I. Conté - injury)
76'
G. Durbant
(M. Baudry - tactical)
74'
K. Rocheteau
(B. Boutobba - tactical)
74'
A. Sagna
(R. Bakayoko - tactical)
68'
S. Nsimba
(Y. N'Chobi - tactical)
62'
J. Olaitan
(C. Kaboré - tactical)

Mathieu Michel
# 1 - Goalkeeper
Duel won

1

(100%)

Saves

4
Shots on target

2
R. Bakayoko

2

A. Bobichon

2
Shots off target

1
Big chance created

1
A. Gonçalves

1

C. Kaboré

1
Successful contests

4
A. Gonçalves

2

Y. N'Chobi

2
Fouls suffered

3
A. Bobichon

3

Q. Bernard

3
Dispossessed

4
Touches

81
E. Seidou

78

M. Baudry

68
Duel won

11
S. Elisor

10

R. Bakayoko

9
Duel lost

13
J. Adéoti

12

R. Bakayoko

10
Interceptions

3
Q. Bernard

2

R. Bakayoko

1
Challenge lost

3
Tackles

7
Aerial duels won

7
Yohan Tavares

6

Q. Bernard

5
Aerial duels lost

6
R. Bakayoko

6

Yohan Tavares

5
Fouls

4
Saves

4
Passes

75
M. Baudry

62

Yohan Tavares

57
Accurate passes

58
M. Baudry

54

Yohan Tavares

48
Accurate crosses

2
B. Boutobba

2

A. Gonçalves

2
Pierre Legat

Main referee

Frédéric Hebrard

Assistant referee

Nicolas Houguet

Fourth referee

Youssef El Hamzaoui

Assistant referee
Your content after this ad
Your content after this ad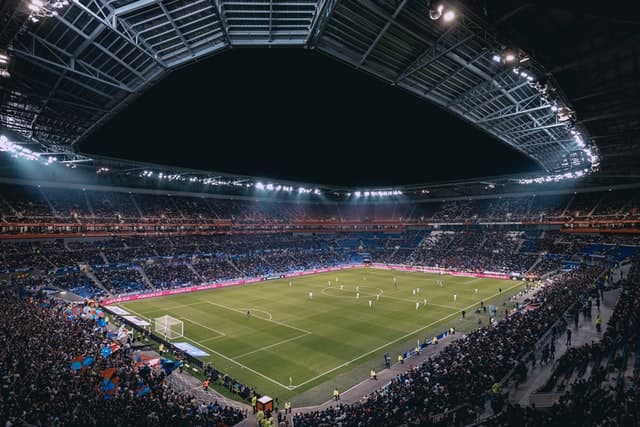 Stade René Gaillard - Niort
Surface:

grass

Capacity:

11352

Average attendance:

2816

Maximum attendance:

5620

% sold:

25
What is the result between Niort Laval?
Niort won the match with a 3-2 score
---
What are the official lineups for Niort Laval?
Niort : Coached by B. Simondi, the lineup starts off in a 4-1-4-1 formation: M. Michel, Q. Bernard, I. Conté, G. Kilama, D. Durivaux, C. Kaboré (C), J. Flemmings, S. Renel, S. Benchamma, B. Boutobba, R. Bakayoko
Laval : On the other side of the pitch, the team trained by O. Frapolli, is positioning themselves in a 5-3-2 : A. Sauvage, B. Goncalves, Yohan Tavares, M. Baudry, E. Seidou, A. Gonçalves, J. Adéoti, J. Roye (C), A. Bobichon, Y. N'Chobi, S. Elisor
---
Who is the referee of the match Niort Laval ?
Pierre Legat is the referee for this match
---
Where is the match Niort Laval?
The venue Stade René Gaillard in Niort is hosting the match
---
At what time is Niort Laval?
Fixture in live on Football Today on 18 March 2023. Kick-off at 18:00
---
Who is the man of the match Niort - Laval ?
Mathieu Michel is the outstanding player of the match Niort - Laval. The stats illustrate the performance of the player:
Your content after this ad
Your content after this ad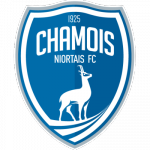 Niort
4-1-4-1
6.2

2

Q. Bernard

5.8

4

I. Conté

6.3

5

G. Kilama

6.8

14

D. Durivaux

6.7

77

J. Flemmings

7.2

17

S. Renel

5.7

26

S. Benchamma

6.6

10

B. Boutobba

5.3

7

B. Goncalves

4.9

23

Yohan Tavares

5.6

3

M. Baudry

4.7

25

E. Seidou

6.2

39

A. Gonçalves

5.2

27

J. Adéoti

6.3

4

(C) J. Roye

7.0

28

A. Bobichon

5.3

11

Y. N'Chobi

7.4

14

S. Elisor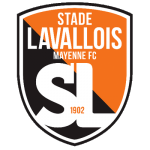 Laval
5-3-2
Substitutes

J. Louchet

#16

- Goalkeeper

Nacim El Hassani

#28

- Midfielder

J. Olaitan

#15

- Midfielder

K. Rocheteau

#9

- Striker

A. Sagna

#20

- Midfielder

J. Moutachy

#29

- Defender

B. Passi

#27

- Defender

Substitutes

P. Cros

#22

- Defender

G. Durbant

#9

- Striker

R. Ferhaoui

#10

- Midfielder

T. Chatelain

#40

- Goalkeeper

S. Nsimba

#21

- Striker

S. Da Silva

#20

- Striker

D. Sylla

#29

- Defender
Your content after this ad
Your content after this ad
Big chance created

A. Gonçalves

1

C. Kaboré

1

J. Roye

1
Shots (%)

R. Bakayoko

100%

(2/2)

A. Bobichon

67%

(2/3)

S. Nsimba

50%

(1/2)
Successful contests

A. Gonçalves

2

Y. N'Chobi

2

J. Adéoti

2

E. Seidou

2
Fouls suffered

A. Bobichon

3

Q. Bernard

3

S. Elisor

3

D. Durivaux

3
Shots (%)

Dispossessed

Duel won (%)

Q. Bernard

80%

(8/10)

J. Flemmings

75%

(6/8)

J. Roye

67%

(6/9)

A. Bobichon

67%

(6/9)
Interceptions

Aerial duels won (%)

D. Durivaux

100%

(2/2)

G. Kilama

60%

(3/5)

Yohan Tavares

55%

(6/11)

R. Bakayoko

54%

(7/13)
Duel won (%)

S. Renel

0%

(0/5)

J. Olaitan

0%

(0/4)

E. Seidou

40%

(6/15)
Challenge lost

Aerial duels won (%)

S. Benchamma

0%

(0/3)

E. Seidou

0%

(0/2)

J. Adéoti

0%

(0/2)

Y. N'Chobi

0%

(0/2)
Passes (%)

M. Baudry

87%

(54/62)

A. Gonçalves

86%

(31/36)

J. Adéoti

85%

(29/34)
Your content after this ad
Your content after this ad
| | # | Team | Pts | P | W | D | L | GF | GA | GD |
| --- | --- | --- | --- | --- | --- | --- | --- | --- | --- | --- |
| | 1 | Le Havre | 57 | 28 | 15 | 12 | 1 | 39 | 14 | 25 |
| | 2 | Bordeaux | 50 | 28 | 14 | 8 | 6 | 39 | 23 | 16 |
| | 3 | Sochaux | 49 | 28 | 14 | 7 | 7 | 44 | 23 | 21 |
| | 4 | Metz | 48 | 28 | 13 | 9 | 6 | 43 | 26 | 17 |
| | 5 | Bastia | 45 | 28 | 13 | 6 | 9 | 32 | 30 | 2 |
| | 6 | Caen | 43 | 28 | 11 | 10 | 7 | 34 | 29 | 5 |
| | 7 | Grenoble | 41 | 28 | 11 | 8 | 9 | 27 | 24 | 3 |
| | 8 | QRM | 39 | 28 | 10 | 9 | 9 | 31 | 30 | 1 |
| | 9 | Guingamp | 38 | 28 | 10 | 8 | 10 | 36 | 37 | -1 |
| | 10 | Paris | 37 | 28 | 10 | 7 | 11 | 28 | 29 | -1 |
| | 11 | Amiens | 37 | 28 | 10 | 7 | 11 | 30 | 35 | -5 |
| | 12 | Saint-Étienne | 36 | 29 | 10 | 9 | 10 | 43 | 43 | 0 |
| | 13 | Annecy | 33 | 28 | 8 | 9 | 11 | 30 | 34 | -4 |
| | 14 | Valenciennes | 33 | 28 | 7 | 12 | 9 | 28 | 34 | -6 |
| | 15 | Pau | 33 | 28 | 8 | 9 | 11 | 22 | 31 | -9 |
| | 16 | Rodez | 31 | 28 | 7 | 10 | 11 | 29 | 37 | -8 |
| | 17 | Laval | 31 | 28 | 9 | 4 | 15 | 33 | 43 | -10 |
| | 18 | Dijon | 26 | 28 | 6 | 8 | 14 | 24 | 34 | -10 |
| | 19 | Nîmes | 26 | 28 | 7 | 5 | 16 | 28 | 43 | -15 |
| | 20 | Niort | 26 | 29 | 7 | 5 | 17 | 27 | 48 | -21 |
| # | Team | Pts | P | W | D | L | GF | GA | GD |
| --- | --- | --- | --- | --- | --- | --- | --- | --- | --- |
| 1 | Le Havre | 32 | 14 | 9 | 5 | 0 | 21 | 7 | 14 |
| 2 | Sochaux | 31 | 15 | 9 | 4 | 2 | 29 | 11 | 18 |
| 3 | Caen | 29 | 14 | 8 | 5 | 1 | 21 | 9 | 12 |
| 4 | Bordeaux | 28 | 14 | 8 | 4 | 2 | 19 | 9 | 10 |
| 5 | Bastia | 26 | 14 | 8 | 2 | 4 | 16 | 10 | 6 |
| 6 | Saint-Étienne | 25 | 15 | 7 | 4 | 4 | 24 | 20 | 4 |
| 7 | Grenoble | 25 | 14 | 7 | 4 | 3 | 14 | 10 | 4 |
| 8 | Metz | 24 | 14 | 6 | 6 | 2 | 19 | 12 | 7 |
| 9 | Valenciennes | 24 | 14 | 5 | 9 | 0 | 21 | 15 | 6 |
| 10 | QRM | 21 | 14 | 5 | 6 | 3 | 21 | 16 | 5 |
| 11 | Amiens | 21 | 14 | 6 | 3 | 5 | 16 | 15 | 1 |
| 12 | Annecy | 21 | 14 | 6 | 3 | 5 | 13 | 13 | 0 |
| 13 | Dijon | 20 | 15 | 5 | 5 | 5 | 15 | 15 | 0 |
| 14 | Nîmes | 19 | 13 | 6 | 1 | 6 | 13 | 14 | -1 |
| 15 | Laval | 17 | 14 | 5 | 2 | 7 | 19 | 20 | -1 |
| 16 | Pau | 17 | 13 | 4 | 5 | 4 | 11 | 14 | -3 |
| 17 | Niort | 17 | 14 | 5 | 2 | 7 | 17 | 23 | -6 |
| 18 | Paris | 15 | 14 | 4 | 3 | 7 | 15 | 17 | -2 |
| 19 | Guingamp | 15 | 14 | 4 | 3 | 7 | 17 | 20 | -3 |
| 20 | Rodez | 11 | 14 | 2 | 5 | 7 | 13 | 23 | -10 |
| # | Team | Pts | P | W | D | L | GF | GA | GD |
| --- | --- | --- | --- | --- | --- | --- | --- | --- | --- |
| 1 | Le Havre | 25 | 14 | 6 | 7 | 1 | 18 | 7 | 11 |
| 2 | Metz | 24 | 14 | 7 | 3 | 4 | 24 | 14 | 10 |
| 3 | Guingamp | 23 | 14 | 6 | 5 | 3 | 19 | 17 | 2 |
| 4 | Bordeaux | 22 | 14 | 6 | 4 | 4 | 20 | 14 | 6 |
| 5 | Paris | 22 | 14 | 6 | 4 | 4 | 13 | 12 | 1 |
| 6 | Rodez | 20 | 14 | 5 | 5 | 4 | 16 | 14 | 2 |
| 7 | Bastia | 19 | 14 | 5 | 4 | 5 | 16 | 20 | -4 |
| 8 | Sochaux | 18 | 13 | 5 | 3 | 5 | 15 | 12 | 3 |
| 9 | QRM | 18 | 14 | 5 | 3 | 6 | 10 | 14 | -4 |
| 10 | Grenoble | 16 | 14 | 4 | 4 | 6 | 13 | 14 | -1 |
| 11 | Amiens | 16 | 14 | 4 | 4 | 6 | 14 | 20 | -6 |
| 12 | Pau | 16 | 15 | 4 | 4 | 7 | 11 | 17 | -6 |
| 13 | Saint-Étienne | 14 | 14 | 3 | 5 | 6 | 19 | 23 | -4 |
| 14 | Caen | 14 | 14 | 3 | 5 | 6 | 13 | 20 | -7 |
| 15 | Laval | 14 | 14 | 4 | 2 | 8 | 14 | 23 | -9 |
| 16 | Annecy | 12 | 14 | 2 | 6 | 6 | 17 | 21 | -4 |
| 17 | Valenciennes | 9 | 14 | 2 | 3 | 9 | 7 | 19 | -12 |
| 18 | Niort | 9 | 15 | 2 | 3 | 10 | 10 | 25 | -15 |
| 19 | Nîmes | 7 | 15 | 1 | 4 | 10 | 15 | 29 | -14 |
| 20 | Dijon | 6 | 13 | 1 | 3 | 9 | 9 | 19 | -10 |
| # | Team | Pts | P | W | D | L | GF | GA | GD |
| --- | --- | --- | --- | --- | --- | --- | --- | --- | --- |
| 1 | Bordeaux | 46 | 28 | 13 | 7 | 5 | 22 | 10 | 12 |
| 2 | Sochaux | 46 | 28 | 11 | 13 | 2 | 20 | 11 | 9 |
| 3 | QRM | 44 | 28 | 10 | 14 | 2 | 16 | 12 | 4 |
| 4 | Metz | 43 | 28 | 10 | 13 | 4 | 20 | 11 | 9 |
| 5 | Laval | 40 | 28 | 9 | 13 | 3 | 20 | 20 | 0 |
| 6 | Le Havre | 39 | 28 | 8 | 15 | 4 | 10 | 6 | 4 |
| 7 | Grenoble | 39 | 28 | 7 | 18 | 2 | 11 | 8 | 3 |
| 8 | Guingamp | 36 | 28 | 8 | 12 | 5 | 19 | 17 | 2 |
| 9 | Amiens | 36 | 28 | 8 | 12 | 6 | 12 | 13 | -1 |
| 10 | Valenciennes | 35 | 28 | 6 | 17 | 5 | 15 | 14 | 1 |
| 11 | Bastia | 34 | 28 | 7 | 13 | 5 | 14 | 15 | -1 |
| 12 | Annecy | 34 | 28 | 7 | 13 | 2 | 14 | 17 | -3 |
| 13 | Saint-Étienne | 33 | 29 | 6 | 15 | 5 | 16 | 15 | 1 |
| 14 | Caen | 33 | 28 | 6 | 15 | 4 | 12 | 14 | -2 |
| 15 | Pau | 32 | 28 | 8 | 8 | 6 | 9 | 16 | -7 |
| 16 | Paris | 32 | 28 | 6 | 14 | 3 | 9 | 13 | -4 |
| 17 | Dijon | 31 | 28 | 7 | 10 | 5 | 10 | 13 | -3 |
| 18 | Rodez | 27 | 28 | 4 | 15 | 3 | 10 | 17 | -7 |
| 19 | Niort | 26 | 29 | 4 | 14 | 5 | 12 | 23 | -11 |
| 20 | Nîmes | 25 | 28 | 4 | 13 | 9 | 12 | 18 | -6 |
Your content after this ad
Your content after this ad
Goal stats within the 8 head to head
All stats
More than 1.5 goals scored
More than 2.5 goals scored
More than 3.5 goals scored
More than 4.5 goals scored

Bilal Boutobba
Midfielder
VS

Kader N'Chobi
Striker
Key Passes (Attempt Assists)
Total Successful Passes ( Excl Crosses & Corners )