90+4'
H. Radetinac
(assist V. Edvardsen)
89'
F. Andersson
(Time wasting)
54'
R. Tranberg
(Time wasting)
52'
B. Šabović
(Excessive celebration)
51'
B. Šabović
(assist J. Asoro)
46'
Filipe Sissé
(2nd yellow - Foul)
39'
A. Johansson
(assist I. Lushaku)
80'
J. Sundström
(I. Lushaku - injury)
80'
F. Bohman
(G. Mensah - injury)
76'
I. Hien
(J. Asoro - tactical)
76'
E. Andersson
(E. Banda - tactical)
73'
D. Kunst
(R. Simović - tactical)
57'
H. Radetinac
(A. Doumbouya - tactical)
57'
V. Edvardsen
(K. Holmberg - tactical)
57'
A. Liljenbäck
(A. Johansson - tactical)
57'
A. Boman
(O. Alfonsi - tactical)
46'
B. Šabović
(H. Finndell - tactical)
Your content after this ad
Your content after this ad
Shots on target

3
H. Radetinac

2

R. Schüller

2
Big chance created

1
Shots off target

1
Successful contests

1
I. Lushaku

1

A. Doumbouya

1
Fouls suffered

3
Dispossessed

1
P. Bengtsson

1

M. Danielson

1
Touches

119
R. Schüller

118

P. Bengtsson

99
Duel won

8
H. Ekdal

6

A. Doumbouya

5
Duel lost

7
O. Alfonsi

6

J. Birkfeldt

6
Interceptions

2
R. Schüller

2

T. Carlsson

2
Challenge lost

2
Tackles

2
P. Johansson

1

K. Holmberg

1
Aerial duels won

4
Aerial duels lost

4
V. Edvardsen

3

J. Birkfeldt

3
Fouls

3
R. Tranberg

2

H. Finndell

2
Saves

13
Passes

103
P. Johansson

91

P. Bengtsson

79
Accurate passes

92
P. Johansson

82

P. Bengtsson

76
Accurate crosses

3
V. Edvardsen

3

P. Bengtsson

2
Granit Maqedonci

Fourth referee

Marcus Lundgren

Assistant referee

Daniel Ekman

Assistant referee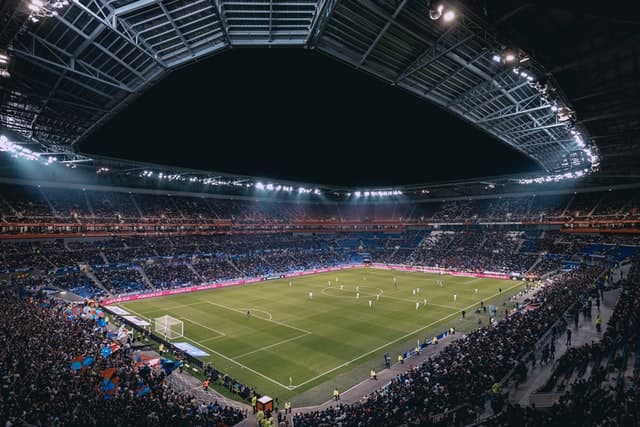 Varberg Energi Arena - Varberg
Surface:

grass

Capacity:

5000

Average attendance:

1225

Maximum attendance:

4450

% sold:

24
Match result Varberg Djurgården
Date

20 August 2022 14:00

Competition

Allsvenskan

Season

2022

Stage

Regular Season - week 19

Match attendance

3548

Code

VAR-DIF

Area

Sweden

Home team

Varberg

Away team

Djurgården
What is the result between Varberg Djurgården?
The match resulted in a 2-2 draw between the two teams
---
What are the official lineups for Varberg Djurgården?
Varberg : Coached by J. Persson, the lineup starts off in a 3-4-3 formation: F. Andersson, J. Birkfeldt (C), O. Stanisic, T. Carlsson, A. Johansson, Filipe Sissé, R. Tranberg, G. Mensah, I. Lushaku, R. Simović, O. Alfonsi
Djurgården : On the other side of the pitch, the team trained by K. Bergstrand, is positioning themselves in a 4-3-3 : A. Vasyutin, P. Bengtsson, H. Ekdal (C), M. Danielson, P. Johansson, E. Banda, R. Schüller, H. Finndell, A. Doumbouya, K. Holmberg, J. Asoro
---
Who is the referee of the match Varberg Djurgården ?
Victor Wolf is the referee for this match
---
Where is the match Varberg Djurgården?
The venue Varberg Energi Arena in Varberg is hosting the match
---
At what time is Varberg Djurgården?
Fixture in live on Football Today on 20 August 2022. Kick-off at 14:00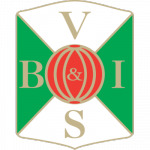 Varberg
3-4-3
2

(C) J. Birkfeldt

4

O. Stanisic

20

T. Carlsson

16

A. Johansson

21

Filipe Sissé

7

R. Tranberg

15

G. Mensah

17

I. Lushaku

9

R. Simović

14

O. Alfonsi

19

P. Bengtsson

3

(C) H. Ekdal

33

M. Danielson

2

P. Johansson

12

E. Banda

6

R. Schüller

13

H. Finndell

25

A. Doumbouya

17

K. Holmberg

10

J. Asoro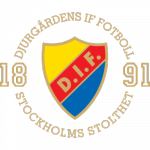 Djurgården
4-3-3
Substitutes

A. Liljenbäck

#23

- Defender

A. Boman

#22

- Midfielder

D. Krasniqi

#35

- Striker

J. Sundström

#30

- Midfielder

D. Kunst

#32

- Striker

P. Mårtensson

#1

- Goalkeeper

F. Bohman

#19

- Striker

Substitutes

B. Šabović

#14

- Midfielder

H. Radetinac

#9

- Midfielder

V. Edvardsen

#16

- Striker

I. Hien

#18

- Defender

J. Zetterström

#35

- Goalkeeper

M. Eriksson

#7

- Midfielder

E. Andersson

#8

- Midfielder
Big chance created

J. Asoro

1

R. Tranberg

1

P. Bengtsson

1
Shots (%)

J. Asoro

75%

(3/4)

R. Schüller

67%

(2/3)

A. Johansson

50%

(1/2)

R. Simović

50%

(1/2)
Fouls suffered

H. Ekdal

2

K. Holmberg

2

P. Johansson

2

A. Doumbouya

2
Touches

Shots (%)

Duel won (%)

A. Liljenbäck

80%

(4/5)

H. Ekdal

75%

(6/8)

R. Schüller

71%

(5/7)

I. Lushaku

63%

(5/8)
Interceptions

R. Schüller

2

T. Carlsson

2
Aerial duels won (%)

R. Schüller

80%

(4/5)

I. Lushaku

75%

(3/4)

A. Liljenbäck

75%

(3/4)

M. Danielson

67%

(4/6)
Duel won (%)

Filipe Sissé

0%

(0/4)

A. Boman

0%

(0/4)

V. Edvardsen

0%

(0/4)

H. Finndell

0%

(0/4)
Aerial duels won (%)

A. Doumbouya

0%

(0/2)

P. Johansson

0%

(0/2)

O. Alfonsi

0%

(0/2)

K. Holmberg

0%

(0/2)
Passes (%)

M. Danielson

93%

(70/75)

P. Johansson

90%

(82/91)

R. Schüller

89%

(92/103)

B. Šabović

89%

(39/44)
Accurate crosses

Successful final third passes

P. Bengtsson

52

P. Johansson

45

E. Banda

29

M. Danielson

28
Passes (%)

UEFA Champions League Qualifiers
UEFA Conference League Qualifiers
Relegation Play-off
Relegation
Goal stats within the 5 head to head
All stats
More than 1.5 goals scored
More than 2.5 goals scored
More than 3.5 goals scored
More than 4.5 goals scored


Robin Simović
Striker
VS

Victor Kaj Edvardsen
Striker
Shots On Target ( inc goals )

Filip Bohman
Striker
VS

Victor Kaj Edvardsen
Striker
Total Successful Passes ( Excl Crosses & Corners )