68'
T. Inui
(assist Carlinhos Júnior)
22'
S. Fukuoka
(VAR - decision : No goal)
90+1'
Valdo
(Yago Pikachu - tactical)
82'
K. Nagai
(Y. Honda - tactical)
82'
O. Ismaila
(D. Kaneko - tactical)
80'
Y. Goto
(T. Inui - tactical)
76'
K. Kitagawa
(Carlinhos Júnior - tactical)
75'
S. Kawasaki
(K. Taketomi - tactical)
75'
G. Omae
(S. Takeda - tactical)
70'
Y. Toyokawa
(Y. Kimura - tactical)
Your content after this ad
Your content after this ad
Shots on target

3
Shots off target

2
Big chance created

1
Successful contests

3
K. Taketomi

2

Thiago Santana

2
Fouls suffered

4
Dispossessed

4
K. Shirai

2

Thiago Santana

1
Touches

61
S. Gonda

60

Y. Tatsuta

59
Duel won

8
Duel lost

8
Interceptions

3
R. Shirasaki

3

R. Inoue

3
Challenge lost

2
Tackles

5
Aerial duels won

4
Thiago Santana

3

Y. Tatsuta

3
Aerial duels lost

5
Fouls

3
Saves

5
Passes

45
Y. Tatsuta

45

R. Inoue

43
Accurate passes

40
Ronaldo

30

R. Shirasaki

30
Accurate crosses

3
T. Hara

2

Carlinhos Júnior

1
Hayato Shimizu

Main referee

Yusuke Hamamoto

Assistant referee

Yusuke Shiotsu

Assistant referee

Bumpei Ueda

Fourth referee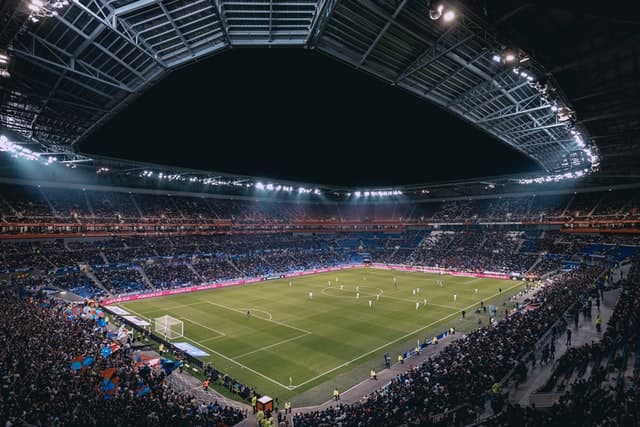 IAI Stadium Nihondaira - Shizuoka
Year of construction:

1991

Surface:

grass

Capacity:

20339

Average attendance:

12441

Maximum attendance:

20109

% sold:

61
Match result Shimizu Kyoto
What is the result between Shimizu Kyoto?
Shimizu S-Pulse won the match with a 1-0 score
---
Where to watch the highlights of Shimizu Kyoto?
Watch all Highlights and goals of the match of J1 League Shimizu S-Pulse Kyoto Sanga (1 - 0). A match of Regular Season - week 27 which take date the 27 August 2022 10:00. All J1 League video highlights are accessible via Football Today on our match pages.
---
What are the official lineups for Shimizu Kyoto?
Shimizu S-Pulse : Coached by Zé Ricardo, the lineup starts off in a 4-4-2 formation: S. Gonda (C), E. Katayama, Yoshinori Suzuki, Y. Tatsuta, T. Hara, T. Inui, R. Shirasaki, Ronaldo, Yago Pikachu, Thiago Santana, Carlinhos Júnior
Kyoto Sanga : On the other side of the pitch, the team trained by Cho Kwi-Jae, is positioning themselves in a 3-4-2-1 : N. Kamifukumoto, Y. Honda, S. Asada, R. Inoue (C), S. Takeda, D. Kaneko, S. Fukuoka, K. Shirai, Y. Kimura, K. Taketomi, R. Yamasaki
---
Who is the referee of the match Shimizu Kyoto ?
Hayato Shimizu is the referee for this match
---
Where is the match Shimizu Kyoto?
The venue IAI Stadium Nihondaira in Shizuoka is hosting the match
---
At what time is Shimizu Kyoto?
Fixture in live on Football Today on 27 August 2022. Kick-off at 10:00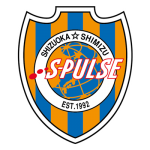 Shimizu S-Pulse
4-4-2
7

E. Katayama

50

Yoshinori Suzuki

2

Y. Tatsuta

4

T. Hara

33

T. Inui

18

R. Shirasaki

3

Ronaldo

27

Yago Pikachu

9

Thiago Santana

10

Carlinhos Júnior

6

Y. Honda

3

S. Asada

31

(C) R. Inoue

16

S. Takeda

19

D. Kaneko

10

S. Fukuoka

14

K. Shirai

40

Y. Kimura

7

K. Taketomi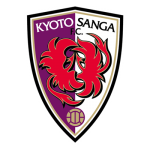 Kyoto Sanga
3-4-2-1
Substitutes

Y. Suzuki

#23

- Midfielder

T. Ōkubo

#1

- Goalkeeper

Y. Goto

#14

- Striker

K. Miyamoto

#13

- Midfielder

T. Kishimoto

#15

- Midfielder

K. Kitagawa

#45

- Striker

Valdo

#5

- Defender

Substitutes

S. Kawasaki

#24

- Midfielder

O. Ismaila

#39

- Striker

Y. Toyokawa

#23

- Striker

T. Wakahara

#1

- Goalkeeper

K. Nagai

#15

- Defender

T. Matsuda

#18

- Midfielder

G. Omae

#50

- Striker
Big chance created

Shots (%)

Yago Pikachu

100%

(2/2)

S. Kawasaki

50%

(1/2)
Successful contests

K. Taketomi

2

Thiago Santana

2

Carlinhos Júnior

2
Fouls suffered

T. Inui

3

R. Yamasaki

2

T. Hara

2

Thiago Santana

2
Shots (%)

Carlinhos Júnior

0%

(0/2)

R. Shirasaki

0%

(0/2)

R. Yamasaki

20%

(1/5)
Dispossessed

Duel won (%)

Ronaldo

78%

(7/9)

E. Katayama

67%

(8/12)

R. Yamasaki

57%

(8/14)

S. Fukuoka

57%

(4/7)
Interceptions

R. Shirasaki

3

R. Inoue

3

Y. Honda

2

K. Shirai

2
Aerial duels won (%)

S. Fukuoka

100%

(2/2)

K. Taketomi

100%

(2/2)

S. Asada

75%

(3/4)

S. Takeda

67%

(2/3)
Duel won (%)

R. Inoue

0%

(0/5)

Y. Honda

0%

(0/4)

Y. Kimura

38%

(5/13)
Aerial duels won (%)

Yoshinori Suzuki

0%

(0/2)

Y. Toyokawa

0%

(0/2)
Passes (%)

Accurate crosses

| | # | Team | Pts | P | W | D | L | GF | GA | GD |
| --- | --- | --- | --- | --- | --- | --- | --- | --- | --- | --- |
| | 1 | F Marinos | 68 | 34 | 20 | 8 | 6 | 70 | 35 | 35 |
| | 2 | Kawasaki | 66 | 34 | 20 | 6 | 8 | 65 | 42 | 23 |
| | 3 | Sanfrecce | 55 | 34 | 15 | 10 | 9 | 52 | 41 | 11 |
| | 4 | Kashima | 52 | 34 | 13 | 13 | 8 | 47 | 42 | 5 |
| | 5 | Cerezo | 51 | 34 | 13 | 12 | 9 | 46 | 40 | 6 |
| | 6 | Tokyo | 49 | 34 | 14 | 7 | 13 | 46 | 43 | 3 |
| | 7 | Kashiwa | 47 | 34 | 13 | 8 | 13 | 43 | 44 | -1 |
| | 8 | Nagoya | 46 | 34 | 11 | 13 | 10 | 30 | 35 | -5 |
| | 9 | Urawa | 45 | 34 | 10 | 15 | 9 | 48 | 39 | 9 |
| | 10 | Consadole | 45 | 34 | 11 | 12 | 11 | 45 | 55 | -10 |
| | 11 | Sagan | 42 | 34 | 9 | 15 | 10 | 45 | 44 | 1 |
| | 12 | Shonan | 41 | 34 | 10 | 11 | 13 | 31 | 39 | -8 |
| | 13 | Vissel Kobe | 40 | 34 | 11 | 7 | 16 | 35 | 41 | -6 |
| | 14 | Avispa | 38 | 34 | 9 | 11 | 14 | 29 | 38 | -9 |
| | 15 | Gamba | 37 | 34 | 9 | 10 | 15 | 33 | 44 | -11 |
| | 16 | Kyoto | 36 | 34 | 8 | 12 | 14 | 30 | 38 | -8 |
| | 17 | Shimizu | 33 | 34 | 7 | 12 | 15 | 44 | 54 | -10 |
| | 18 | Júbilo | 30 | 34 | 6 | 12 | 16 | 32 | 57 | -25 |
Championship Round
AFC Champions League Qualifiers
Relegation Play-off
Relegation
| # | Team | Pts | P | W | D | L | GF | GA | GD |
| --- | --- | --- | --- | --- | --- | --- | --- | --- | --- |
| 1 | Kawasaki | 65 | 34 | 18 | 11 | 3 | 29 | 12 | 17 |
| 2 | F Marinos | 56 | 34 | 14 | 14 | 3 | 29 | 13 | 16 |
| 3 | Urawa | 55 | 34 | 14 | 13 | 5 | 25 | 15 | 10 |
| 4 | Nagoya | 47 | 34 | 11 | 14 | 4 | 18 | 16 | 2 |
| 5 | Cerezo | 46 | 34 | 11 | 13 | 2 | 17 | 13 | 4 |
| 6 | Gamba | 45 | 34 | 10 | 15 | 6 | 13 | 14 | -1 |
| 7 | Sagan | 44 | 34 | 10 | 14 | 7 | 16 | 19 | -3 |
| 8 | Consadole | 43 | 34 | 9 | 16 | 6 | 17 | 19 | -2 |
| 9 | Sanfrecce | 43 | 34 | 9 | 16 | 7 | 15 | 15 | 0 |
| 10 | Kashima | 42 | 34 | 9 | 15 | 7 | 18 | 20 | -2 |
| 11 | Kashiwa | 41 | 34 | 10 | 11 | 6 | 18 | 24 | -6 |
| 12 | Vissel Kobe | 41 | 34 | 9 | 14 | 8 | 15 | 16 | -1 |
| 13 | Kyoto | 40 | 34 | 8 | 16 | 6 | 13 | 14 | -1 |
| 14 | Shonan | 40 | 34 | 7 | 19 | 3 | 8 | 13 | -5 |
| 15 | Tokyo | 38 | 34 | 8 | 14 | 8 | 14 | 16 | -2 |
| 16 | Avispa | 38 | 34 | 7 | 17 | 7 | 14 | 18 | -4 |
| 17 | Shimizu | 35 | 34 | 8 | 11 | 7 | 14 | 22 | -8 |
| 18 | Júbilo | 31 | 34 | 6 | 13 | 11 | 13 | 27 | -14 |