84'
M. Grysjo
(2nd yellow - Foul)
82'
B. Krushynskyi
(Foul)
90+1'
A. Korobenko
(M. Marusych - tactical)
90'
I. Golovkin
(A. Kukharuk - tactical)
85'
V. Odaryuk
(A. Sitalo - tactical)
67'
A. Remenyak
(V. Boyko - tactical)
53'
B. Krushynskyi
(P. Polehenko - tactical)
53'
N. Muravskyi
(S. Siminin - tactical)
52'
M. Shyshka
(A. Vovkun - tactical)
46'
D. Pospelov
(V. Pavlov - tactical)
21'
M. Marusych
(O. Kozak - tactical)
Your content after this ad
Your content after this ad
Anastasiia Romanyuk

Main referee

Dmytro Kozorezov

Assistant referee

Oleksandr Dashko

Assistant referee

Denys Shurman

Fourth referee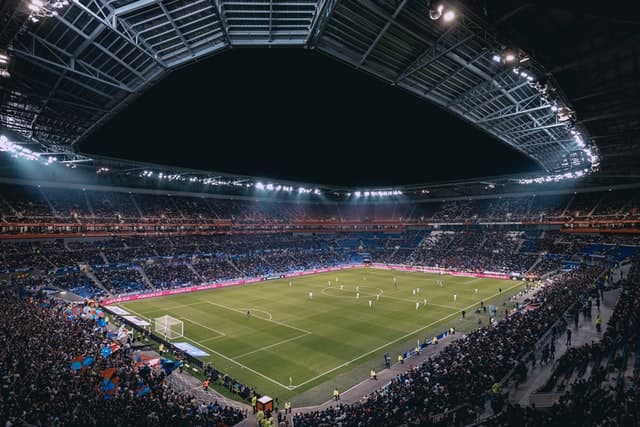 Stadion Inhulets - Petrovo (Petrove)
Surface:

grass

Capacity:

1900
Match result Inhulets' Lviv
What is the result between Inhulets' Lviv?
Inhulets' won the match with a 1-0 score
---
Where to watch the highlights of Inhulets' Lviv?
Watch all Highlights and goals of the match of Premier League Inhulets' Lviv (1 - 0). A match of Regular Season - week 14 which take date the 21 November 2022 10:00. All Premier League video highlights are accessible via Football Today on our match pages.
---
What are the official lineups for Inhulets' Lviv?
Inhulets' : Coached by M. Bartulović, the lineup starts off in a 4-4-2 formation: O. Palamarchuk, A. Smolyakov, M. Kovalev (C), V. Pavlov, D. Nağıyev, V. Klymenko, Y. Zaporozhets, O. Kucherenko, A. Kukharuk, O. Kozak, A. Sitalo
Lviv : On the other side of the pitch, the team trained by O. Dulub, is positioning themselves in a 4-2-3-1 : O. Ilyushchenkov (C), S. Siminin, O. Vasyliev, R. Nykytyuk, M. Grysjo, A. Vovkun, A. Mylchenko, P. Polehenko, V. Boyko, N. Nych, V. Bugay
---
Who is the referee of the match Inhulets' Lviv ?
Anastasiia Romanyuk is the referee for this match
---
Where is the match Inhulets' Lviv?
The venue Stadion Inhulets in Petrovo (Petrove) is hosting the match
---
At what time is Inhulets' Lviv?
Fixture in live on Football Today on 21 November 2022. Kick-off at 10:00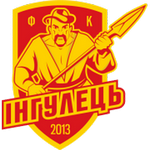 Inhulets'
4-4-2
29

A. Smolyakov

55

(C) M. Kovalev

28

V. Pavlov

33

D. Nağıyev

8

V. Klymenko

5

Y. Zaporozhets

23

O. Kucherenko

88

A. Kukharuk

30

S. Siminin

73

O. Vasyliev

26

R. Nykytyuk

77

M. Grysjo

4

A. Vovkun

33

A. Mylchenko

28

P. Polehenko

8

V. Boyko

99

N. Nych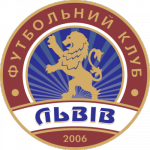 Lviv
4-2-3-1
Substitutes

I. Golovkin

#24

- Midfielder

V. Odaryuk

#19

- Striker

V. Bliznichenko

#11

- Midfielder

S. Chenbay

#21

- Defender

D. Rezepov

#97

- Midfielder

T. Sakiv

#44

- Defender

A. Bliznichenko

#7

- Midfielder

D. Kucher

#13

- Goalkeeper

D. Pospelov

#60

- Defender

M. Marusych

#9

- Striker

V. Sydorenko

#26

- Midfielder

A. Korobenko

#15

- Midfielder

Substitutes

I. Olkhovyi

#34

- Goalkeeper

N. Muravskyi

#3

- Defender

M. Shyshka

#23

- Midfielder

V. Mykhayliv

#27

- Striker

I. Ponomarenko

#55

- Goalkeeper

M. Sasovskyi

#45

- Defender

R. Mykhayliv

#19

- Midfielder

A. Remenyak

#9

- Striker

B. Krushynskyi

#15

- Midfielder
UEFA Champions League Qualifiers
UEFA Europa League
UEFA Conference League Qualifiers
Relegation Play-off
Relegation
Goal stats within the 3 head to head
All stats
More than 1.5 goals scored
More than 2.5 goals scored
More than 3.5 goals scored
More than 4.5 goals scored