90+5'
A. El Azzouzi
(Foul)
89'
J. Pinas
(Simulation)
89'
R. van Bommel
(Simulation)
50'
N. Souren
(assist K. Kostons)
28'
Elso Brito
(assist M. Suray)
21'
J. Steuckers
(assist T. Zeegers)
87'
T. van Bommel
(S. Blummel - tactical)
80'
J. Wielzen
(V. Schippers - tactical)
80'
R. van Bommel
(J. Steuckers - tactical)
79'
N. El Basri
(L. Schenk - injury)
66'
A. Miceli
(B. Camara - tactical)
61'
M. Savastano
(Elso Brito - tactical)
61'
J. Pinas
(B. Reemst - tactical)
Your content after this ad
Your content after this ad
Shots on target

3
S. Blummel

2

J. Steuckers

2
Shots off target

2
Big chance created

1
Successful contests

5
V. Schippers

2

J. Pinas

1
Fouls suffered

3
S. Longo

2

R. Van Helden

2
Dispossessed

7
Touches

100
M. Kleinen

78

J. Schuurman

77
Duel won

11
M. Kleinen

7

J. Schuurman

7
Duel lost

11
Interceptions

6
R. Van Helden

4

Elso Brito

4
Challenge lost

3
V. Schippers

3

B. Camara

2
Tackles

6
J. Schuurman

5

T. Zeegers

5
Aerial duels won

3
Aerial duels lost

3
R. Van Helden

2

B. Camara

2
Fouls

2
A. El Azzouzi

2

B. Reemst

2
Saves

6
Passes

84
M. Kleinen

65

A. El Azzouzi

58
Accurate passes

73
M. Kleinen

55

A. El Azzouzi

50
Accurate crosses

3
V. Schippers

2

B. Camara

1
Martin Perez

Main referee

Danny Kempinga

Assistant referee

Eric van der Vaart

Fourth referee

Robert Kunst

Assistant referee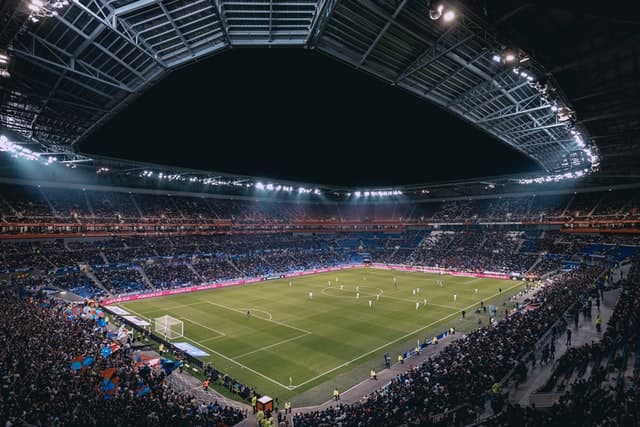 Matchoholic Stadion - Dordrecht
Year of construction:

1958

Surface:

grass

Capacity:

4235

Average attendance:

1433

Maximum attendance:

3399

% sold:

33
Match result Dordrecht MVV
Date

23 September 2022 20:00

Competition

Eerste Divisie

Season

2022/2023

Stage

Regular Season - week 8

Match attendance

1616

Code

DOR-MVV

Area

Netherlands

Home team

Dordrecht

Away team

MVV
What is the result between Dordrecht MVV?
MVV won the match with a 1-2 score
---
What are the official lineups for Dordrecht MVV?
Dordrecht : Coached by M. Santoni, the lineup starts off in a 3-4-2-1 formation: L. Bossin, J. van der Avert, T. van Huizen (C), A. El Azzouzi, Elso Brito, B. Reemst, J. Schuurman, V. Schippers, M. Suray, B. Camara, S. Longo
MVV : On the other side of the pitch, the team trained by M. Verberne, is positioning themselves in a 4-4-2 : R. Matthys, L. Schenk, R. Van Helden, M. Kleinen, T. Zeegers, M. Remans, O. Džepar, N. Souren (C), S. Blummel, K. Kostons, J. Steuckers
---
Who is the referee of the match Dordrecht MVV ?
Martin Perez is the referee for this match
---
Where is the match Dordrecht MVV?
The venue Matchoholic Stadion in Dordrecht is hosting the match
---
At what time is Dordrecht MVV?
Fixture in live on Football Today on 23 September 2022. Kick-off at 20:00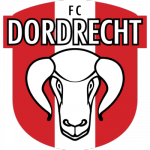 Dordrecht
3-4-2-1
14

J. van der Avert

21

(C) T. van Huizen

6

A. El Azzouzi

28

Elso Brito

8

B. Reemst

10

J. Schuurman

12

V. Schippers

5

L. Schenk

2

R. Van Helden

31

M. Kleinen

32

T. Zeegers

9

M. Remans

11

O. Džepar

8

(C) N. Souren

7

S. Blummel

10

K. Kostons

16

J. Steuckers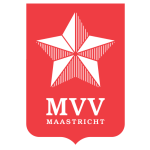 MVV
4-4-2
Substitutes

T. Doornbusch

#31

- Goalkeeper

B. Smolarczyk

#24

- Midfielder

Ş. Abalı

#25

- Defender

A. Miceli

#4

- Midfielder

P. Doesburg

#19

- Striker

S. Tremour

#23

- Striker

D. Koswal

#3

- Defender

J. Pinas

#7

- Striker

M. Savastano

#5

- Defender

J. Wielzen

#18

- Defender

T. Baltussen

#13

- Goalkeeper

Substitutes

L. Noviello

#15

- Striker

T. Lambrix

#1

- Goalkeeper

L. Joordens

#26

- Midfielder

H. Deenen

#27

- Midfielder

R. van Bommel

#14

- Midfielder

T. van Bommel

#17

- Midfielder

S. Penders

#24

- Midfielder

N. El Basri

#30

- Midfielder

L. Ancion

#23

- Goalkeeper

D. Rocha

#22

- Striker

J. Vijgen

#28

- Striker
Big chance created

Shots (%)

J. Steuckers

100%

(2/2)

S. Longo

75%

(3/4)

K. Kostons

50%

(1/2)

B. Camara

50%

(1/2)
Successful contests

Fouls suffered

S. Longo

2

R. Van Helden

2

L. Schenk

2

M. Remans

2
Touches

Shots (%)

J. Pinas

0%

(0/2)

A. El Azzouzi

0%

(0/2)
Dispossessed

O. Džepar

4

S. Longo

3

J. Pinas

3
Duel won (%)

M. Kleinen

70%

(7/10)

A. El Azzouzi

67%

(6/9)

L. Schenk

65%

(11/17)

R. Van Helden

56%

(5/9)
Interceptions

R. Van Helden

4

Elso Brito

4

A. El Azzouzi

4

T. van Huizen

3
Aerial duels won (%)

O. Džepar

100%

(2/2)

V. Schippers

100%

(2/2)

S. Longo

60%

(3/5)
Duel won (%)

J. Pinas

0%

(0/6)

K. Kostons

0%

(0/5)

S. Blummel

0%

(0/5)

B. Camara

36%

(4/11)
Challenge lost

Aerial duels won (%)

K. Kostons

0%

(0/2)

J. Pinas

0%

(0/2)

T. Zeegers

0%

(0/2)

B. Camara

0%

(0/2)
Passes (%)

R. Van Helden

87%

(73/84)

A. El Azzouzi

86%

(50/58)

N. Souren

86%

(48/56)
Accurate crosses

Promotion
Promotion Play-off
Goal stats within the 13 head to head
All stats
More than 1.5 goals scored
More than 2.5 goals scored
More than 3.5 goals scored
More than 4.5 goals scored

Mathis Suray
Midfielder
VS

Koen Kostons
Striker
Key Passes (Attempt Assists)
Total Successful Passes ( Excl Crosses & Corners )