38'
A. Bianchimano
(on penalty)
77'
S. Lozza
(E. Marzierli - tactical)
74'
D. Franco
(A. Mastalli - tactical)
74'
M. Ravasio
(M. Semprini - tactical)
74'
A. Rizzo Pinna
(E. Visconti - tactical)
62'
A. Sepe
(A. Rossi - tactical)
62'
M. Alagna
(A. Bianchimano - tactical)
55'
F. Noccioli
(L. Ubaldi - tactical)
46'
P. Carcani
(D. Brenna - tactical)
46'
M. Calamai
(R. Alessio - tactical)
41'
A. D'Alena
(D. Di Quinzio - tactical)
Your content after this ad
Your content after this ad
24/09/22

Reggiana
2

Tavarnelle
0
24/09/22

Lucchese
2

Rimini
1
Domenico Castellone

Main referee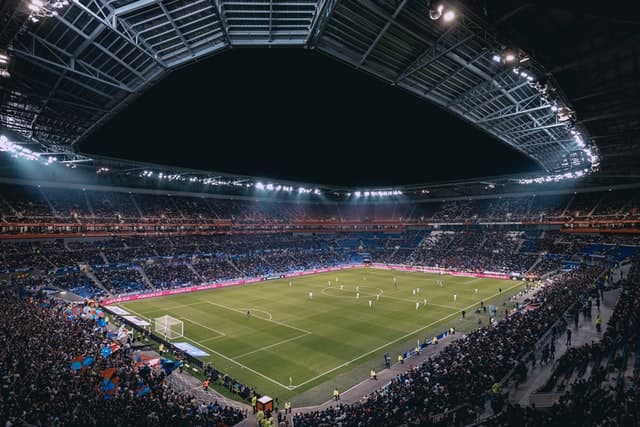 Stadio Comunale Pianigiani - Tavarnelle Val di Pesa
Surface:

grass

Capacity:

1500

Average attendance:

378

Maximum attendance:

700

Minimum attendance:

212

% sold:

25
Match result Tavarnelle Lucchese
What is the result between Tavarnelle Lucchese?
Lucchese won the match with a 0-2 score
---
What are the official lineups for Tavarnelle Lucchese?
San Donato Tavarnelle : Coached by L. Magrini, the lineup starts off in a 5-3-2 formation: D. Cardelli, G. Siniega, A. Montini, R. Alessio, D. Brenna, M. Gorelli, A. Rossi, F. Nunziatini, P. Regoli, E. Marzierli, L. Ubaldi
Lucchese : On the other side of the pitch, the team trained by I. Maraia, is positioning themselves in a 3-5-2 : T. Cucchietti, F. Benassai, A. Tiritiello, E. Visconti, G. Tumbarello, G. Bruzzaniti, D. Di Quinzio, E. Quirini, A. Mastalli, A. Bianchimano, M. Semprini
---
Who is the referee of the match Tavarnelle Lucchese ?
Domenico Castellone is the referee for this match
---
Where is the match Tavarnelle Lucchese?
The venue Stadio Comunale Pianigiani in Tavarnelle Val di Pesa is hosting the match
---
At what time is Tavarnelle Lucchese?
Fixture in live on Football Today on 02 October 2022. Kick-off at 13:30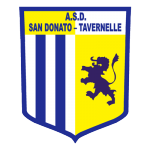 San Donato Tavarnelle
5-3-2
19

G. Siniega

29

A. Montini

3

R. Alessio

27

D. Brenna

6

M. Gorelli

25

A. Rossi

5

F. Nunziatini

14

P. Regoli

9

E. Marzierli

34

L. Ubaldi

23

F. Benassai

6

A. Tiritiello

19

E. Visconti

8

G. Tumbarello

17

G. Bruzzaniti

35

D. Di Quinzio

14

E. Quirini

24

A. Mastalli

11

A. Bianchimano

10

M. Semprini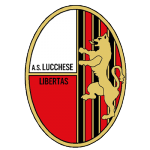 Lucchese
3-5-2
Substitutes

A. Viviani

#76

- Midfielder

G. Onori

#80

- Goalkeeper

M. Calamai

#4

- Midfielder

F. Campinotti

#12

- Goalkeeper

F. Noccioli

#24

- Striker

D. Gjana

#75

- Striker

S. Lozza

#91

- Striker

F. Mascia

#8

- Striker

P. Carcani

#13

- Defender

L. Borghi

#15

- Midfielder

M. Contipelli

#32

- Defender

T. Ciurli

#2

- Defender

A. Sepe

#17

- Midfielder

Substitutes

L. Ferro

#4

- Midfielder

R. Maddaloni

#3

- Defender

N. Romero

#9

- Striker

T. Merletti

#26

- Defender

G. Catania

#20

- Striker

M. Ravasio

#91

- Striker

A. Rizzo Pinna

#7

- Midfielder

D. Franco

#16

- Midfielder

M. Bachini

#5

- Defender

R. Galletti

#12

- Goalkeeper

A. D'Alena

#21

- Midfielder

E. D'Ancona

#18

- Defender

M. Alagna

#2

- Defender
Promotion
Promotion Play-off
Possible Promotion Play-off
Relegation Play-off
Relegation