65'
V. Milko
(on penalty)
31'
T. Seferi
(assist A. Chelyadin)
86'
Y. Isaenko
(D. Bezborodko - tactical)
81'
D. Oliynyk
(A. Chelyadin - tactical)
75'
K. Popov
(Y. Smyrnyi - tactical)
Your content after this ad
Your content after this ad
Oleksandr Derdo

Main referee

Anatolii Abdula

Fourth referee

Volodymyr Zharyi

Assistant referee

Yaroslav Trekhlib

Assistant referee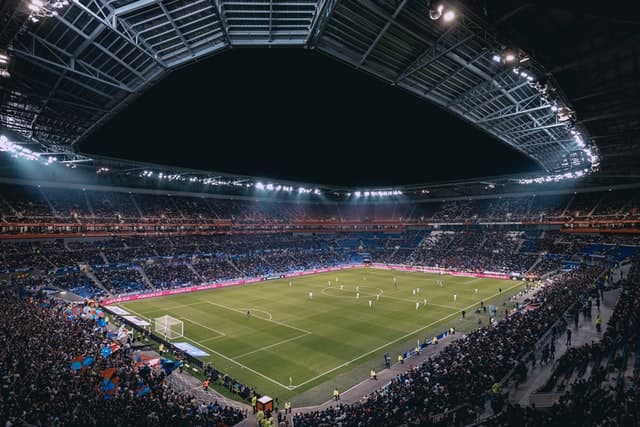 Stadion Kovalivka - Kovalivka
Surface:

grass

Capacity:

5000

Average attendance:

544

Maximum attendance:

3284

% sold:

10
Match result Kolos Vorskla
What is the result between Kolos Vorskla?
Vorskla won the match with a 1-2 score
---
Where to watch the highlights of Kolos Vorskla?
Watch all Highlights and goals of the match of Premier League Kolos Kovalivka Vorskla (1 - 2). A match of Regular Season - week 14 which take date the 19 November 2022 12:00. All Premier League video highlights are accessible via Football Today on our match pages.
---
What are the official lineups for Kolos Vorskla?
Kolos Kovalivka : Coached by Y. Vyshnyak, the lineup starts off in a 4-3-2-1 formation: Y. Volynets, N. Zolotov, S. Chobotenko, R. Goncharenko, O. Chornomorets, Y. Smyrnyi, V. Milko (C), A. Bogdanov, S. Bolbat, S. Myakushko, D. Bezborodko
Vorskla : On the other side of the pitch, the team trained by V. Skripnik, is positioning themselves in a 4-2-3-1 : D. Riznyk, I. Perduta (C), S. Yavorskyi, G. Zajkov, V. Kravets, A. Chelyadin, Y. Pavlyuk, T. Seferi, V. Yurchenko, A. Batsula, R. Stepanyuk
---
Who is the referee of the match Kolos Vorskla ?
Oleksandr Derdo is the referee for this match
---
Where is the match Kolos Vorskla?
The venue Stadion Kovalivka in Kovalivka is hosting the match
---
At what time is Kolos Vorskla?
Fixture in live on Football Today on 19 November 2022. Kick-off at 12:00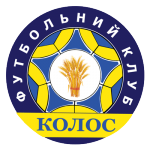 Kolos Kovalivka
4-3-2-1
35

N. Zolotov

44

S. Chobotenko

3

R. Goncharenko

15

O. Chornomorets

9

Y. Smyrnyi

14

(C) V. Milko

90

A. Bogdanov

50

S. Bolbat

47

S. Myakushko

4

(C) I. Perduta

13

S. Yavorskyi

3

G. Zajkov

20

V. Kravets

38

A. Chelyadin

18

Y. Pavlyuk

16

T. Seferi

80

V. Yurchenko

29

A. Batsula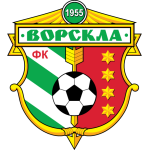 Vorskla
4-2-3-1
Substitutes

V. Makhankov

#33

- Goalkeeper

V. Lysenko

#7

- Striker

V. Emets

#29

- Defender

V. Stavnichii

#4

- Defender

Y. Isaenko

#11

- Striker

V. Veleten

#8

- Midfielder

Y. Novak

#21

- Defender

O. Zozulya

#24

- Defender

T. Tuterov

#76

- Striker

K. Popov

#23

- Striker

A. Solovyev

#19

- Midfielder

Y. Zadoya

#99

- Midfielder

Substitutes

E. Totre

#10

- Midfielder

A. Kravchuk

#8

- Midfielder

D. Oliynyk

#7

- Midfielder

P. Isenko

#51

- Goalkeeper

A. Toli

#77

- Defender

Felipe Rodrigues

#95

- Defender

Gabriel Nazário

#34

- Defender

M. Melnychuk

#45

- Defender

O. Domoleha

#61

- Goalkeeper

Y. Kozyrenko

#19

- Midfielder
UEFA Champions League Qualifiers
UEFA Europa League
UEFA Conference League Qualifiers
Relegation Play-off
Relegation
Goal stats within the 5 head to head
All stats
More than 1.5 goals scored
More than 2.5 goals scored
More than 3.5 goals scored
More than 4.5 goals scored

Roman Goncharenko
Defender
VS

Denys Oliynyk
Midfielder
Shots On Target ( inc goals )