88'
A. Shramchenko
(Foul)
90+4'
N. Khalimonchik
(A. Shramchenko - tactical)
90+3'
A. Shumanskiy
(N. Nekrasov - tactical)
90'
N. Ivanov
(D. Dushevskiy - tactical)
82'
R. Pechura
(V. Khvashchinskiy - tactical)
74'
T. Martynov
(E. Bogomolskiy - tactical)
71'
K. Chernook
(A. Dzhigero - tactical)
70'
N. Nekrasov
(V. Gromyko - tactical)
65'
T. Sharkovskiy
(S. Sazonchik - tactical)
59'
I. Vasilevich
(Y. Oreshkevich - tactical)
Your content after this ad
Your content after this ad
Dmitri Dolya

Main referee

Dmitri Zagorelskiy

Assistant referee

Sergey Gorayutin

Fourth referee

Vitali Dorosh

Assistant referee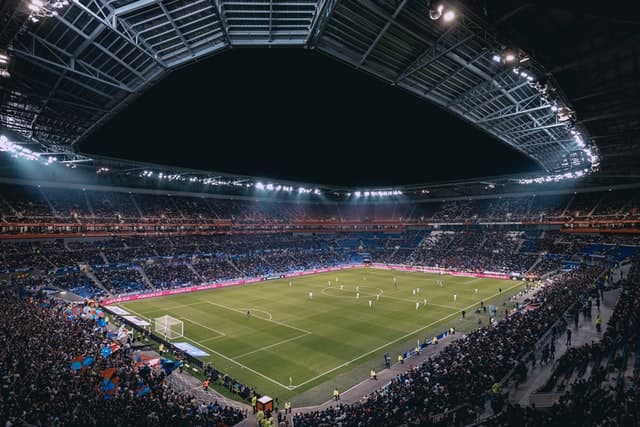 Stadyen Traktar - Minsk
Year of construction:

1968

Surface:

grass

Capacity:

17586

Average attendance:

236

Maximum attendance:

337

Minimum attendance:

173

% sold:

1
Date

09 July 2022 17:00

Competition

Premier League

Season

2022

Stage

Regular Season - week 14

Code

MIN-BAT

Area

Belarus

Home team

Minsk

Away team

BATE
What is the result between Minsk BATE?
The match resulted in a 2-2 draw between the two teams
---
Where to watch the highlights of Minsk BATE?
Watch all Highlights and goals of the match of Premier League Minsk BATE (2 - 2). A match of Regular Season - week 14 which take date the 09 July 2022 17:00. All Premier League video highlights are accessible via Football Today on our match pages.
---
What are the official lineups for Minsk BATE?
Minsk : Coached by V. Skripchenko, the lineup starts off in a 3-5-2 formation: A. Kozlov, B. Fomba, G. Gurban, D. Yaskovich, D. Dushevskiy, O. Evdokimov, A. Shramchenko, M. Shilo, A. Dzhigero, E. Bogomolskiy, V. Khvashchinskiy
BATE : On the other side of the pitch, the team trained by A. Mikhaylov, is positioning themselves in a 4-5-1 : A. Kudravets, D. Nechaev, M. Bordachev, J. Filipović, V. Malkevich, V. Bocherov, V. Gromyko, Y. Oreshkevich, S. Sazonchik, S. Dragun, N. Milić
---
Who is the referee of the match Minsk BATE ?
Dmitri Dolya is the referee for this match
---
Where is the match Minsk BATE?
The venue Stadyen Traktar in Minsk is hosting the match
---
At what time is Minsk BATE?
Fixture in live on Football Today on 09 July 2022. Kick-off at 17:00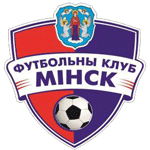 Minsk
3-5-2
26

B. Fomba

79

G. Gurban

2

D. Yaskovich

13

D. Dushevskiy

7

O. Evdokimov

8

A. Shramchenko

5

M. Shilo

49

A. Dzhigero

77

E. Bogomolskiy

10

V. Khvashchinskiy

17

D. Nechaev

21

M. Bordachev

32

J. Filipović

44

V. Malkevich

15

V. Bocherov

23

V. Gromyko

29

Y. Oreshkevich

14

S. Sazonchik

8

S. Dragun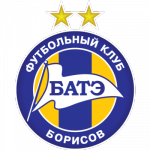 BATE
4-5-1
Substitutes

N. Ivanov

#33

- Midfielder

G. Yakushevich

#4

- Defender

K. Chernook

#78

- Midfielder

N. Khalimonchik

#20

- Defender

T. Martynov

#57

- Striker

P. Prishivalko

#31

- Goalkeeper

R. Pechura

#17

- Striker

P. Klenje

#9

- Striker

V. Grekovich

#14

- Defender

Substitutes

A. Frantsuzov

#89

- Striker

A. Shumanskiy

#99

- Striker

D. Zhulpa

#68

- Midfielder

T. Sharkovskiy

#97

- Striker

M. Volodko

#92

- Defender

I. Vasilevich

#9

- Midfielder

A. Nosko

#22

- Midfielder

V. Dergachev

#51

- Goalkeeper

N. Nekrasov

#7

- Striker

S. Bane

#5

- Defender
UEFA Champions League Qualifiers
UEFA Conference League Qualifiers
Relegation Play-off
Relegation
Goal stats within the 6 head to head
All stats
More than 1.5 goals scored
More than 2.5 goals scored
More than 3.5 goals scored
More than 4.5 goals scored