90'
E. Rolón
(Time wasting)
68'
P. Barrios
(Other Reason)
40'
L. Langoni
(assist L. Vázquez)
83'
E. Rolón
(G. Fernández - tactical)
83'
J. Morales
(Ó. Romero - tactical)
82'
S. Paiva
(S. Rodríguez - tactical)
76'
C. Medina
(M. Payero - tactical)
68'
N. Breitenbruch
(P. Barrios - tactical)
65'
G. Vega
(G. Abrego - tactical)
56'
M. Zalazar
(L. Langoni - tactical)
46'
T. Castro
(V. Burgoa - tactical)
46'
E. Larrosa
(T. Allende - tactical)
Your content after this ad
Your content after this ad
Shots on target

1
Shots off target

2
M. Weigandt

2

F. Roncaglia

1
Successful contests

2
J. Canale

1

N. Breitenbruch

1
Fouls suffered

5
Dispossessed

2
M. Weigandt

2

T. Allende

1
Touches

81
N. Acevedo

72

F. Negri

71
Duel won

12
M. Weigandt

7

N. Acevedo

6
Duel lost

11
Interceptions

6
M. Weigandt

3

G. Ferrari

2
Challenge lost

2
N. Acevedo

2

S. Rodríguez

1
Tackles

4
V. Burgoa

3

G. Fernández

3
Aerial duels won

7
F. Roncaglia

5

G. Aranda

4
Aerial duels lost

7
Fouls

3
P. Barrios

3

E. Larrosa

2
Saves

3
Passes

58
N. Acevedo

58

G. Fernández

54
Accurate passes

49
N. Acevedo

48

M. Ojeda

45
Accurate crosses

1
Pablo Echavarría

Main referee

Pablo Gualtieri

Assistant referee

Fabricio Llobet

Fourth referee

Ezequiel Brailovsky

Assistant referee
Match result Godoy Cruz Boca Juniors
What is the result between Godoy Cruz Boca Juniors?
Boca Juniors won the match with a 0-1 score
---
Where to watch the highlights of Godoy Cruz Boca Juniors?
Watch all Highlights and goals of the match of Liga Profesional Argentina Godoy Cruz Boca Juniors (0 - 1). A match of 2nd Phase - week 21 which take date the 23 September 2022 23:00. All Liga Profesional Argentina video highlights are accessible via Football Today on our match pages.
---
What are the official lineups for Godoy Cruz Boca Juniors?
Godoy Cruz : Coached by S. Gómez, the lineup starts off in a 4-4-1-1 formation: D. Rodríguez, F. Negri, J. Canale, G. Ferrari, P. Barrios, T. Allende, N. Acevedo, G. Abrego, M. Ojeda (C), V. Burgoa, S. Rodríguez
Boca Juniors : On the other side of the pitch, the team trained by H. Ibarra, is positioning themselves in a 4-5-1 : A. Rossi, A. Sández, G. Aranda, F. Roncaglia, M. Weigandt, Ó. Romero, A. Varela, G. Fernández (C), M. Payero, L. Langoni, L. Vázquez
---
Who is the referee of the match Godoy Cruz Boca Juniors ?
Pablo Echavarría is the referee for this match
---
At what time is Godoy Cruz Boca Juniors?
Fixture in live on Football Today on 23 September 2022. Kick-off at 23:00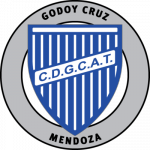 Godoy Cruz
4-4-1-1
31

F. Negri

13

J. Canale

22

G. Ferrari

2

P. Barrios

17

T. Allende

5

N. Acevedo

32

G. Abrego

11

(C) M. Ojeda

3

A. Sández

39

G. Aranda

2

F. Roncaglia

57

M. Weigandt

10

Ó. Romero

33

A. Varela

8

(C) G. Fernández

11

M. Payero

41

L. Langoni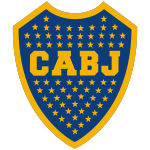 Boca Juniors
4-5-1
Substitutes

T. Castro

#27

- Midfielder

E. Larrosa

#7

- Striker

S. Paiva

#39

- Striker

J. Pintado

#15

- Midfielder

M. Soria

#35

- Goalkeeper

G. Ortiz

#24

- Defender

G. Vega

#42

- Midfielder

T. Badaloni

#9

- Striker

N. Breitenbruch

#25

- Defender

M. Ramírez

#16

- Striker

E. Pereyra

#3

- Defender

B. Leyes

#36

- Midfielder

Substitutes

E. Rolón

#14

- Midfielder

L. Di Lollo

#40

- Defender

M. Zalazar

#43

- Striker

N. Génez

#35

- Midfielder

J. García

#13

- Goalkeeper

C. Medina

#36

- Midfielder

B. Cortés

#31

- Midfielder

J. Morales

#28

- Striker

M. Rojo

#6

- Defender

J. Ramírez

#20

- Midfielder

A. Molinas

#16

- Midfielder
Shots (%)

Successful contests

Fouls suffered

M. Ojeda

2

S. Paiva

2

L. Vázquez

2

N. Acevedo

2
Shots (%)

M. Payero

0%

(0/2)

L. Vázquez

0%

(0/2)

M. Ojeda

25%

(1/4)
Duel won (%)

F. Negri

100%

(5/5)

G. Ferrari

92%

(12/13)

V. Burgoa

83%

(5/6)

G. Abrego

71%

(5/7)
Interceptions

M. Weigandt

3

G. Ferrari

2

F. Negri

2
Aerial duels won (%)

F. Roncaglia

100%

(5/5)

F. Negri

100%

(3/3)

M. Weigandt

100%

(3/3)

G. Abrego

100%

(2/2)
Duel won (%)

A. Varela

0%

(0/6)

T. Allende

0%

(0/5)

S. Rodríguez

0%

(0/5)

J. Morales

0%

(0/4)
Aerial duels won (%)

Ó. Romero

0%

(0/2)

G. Fernández

0%

(0/2)

J. Morales

0%

(0/2)

S. Rodríguez

0%

(0/2)
Passes (%)

Passes (%)

Goal stats within the 7 head to head
All stats
More than 1.5 goals scored
More than 2.5 goals scored
More than 3.5 goals scored
More than 4.5 goals scored
Stats in Liga Profesional Argentina
All stats