74'
I. Sadovnichiy
(Foul)
89'
D. Saagi
(V. Khvashchinskiy - tactical)
80'
R. Pasevich
(M. Yablonskiy - tactical)
75'
E. Sakuta
(A. Suchkov - tactical)
62'
N. Adamović
(V. Zhukovskiy - tactical)
60'
A. Dzhigero
(M. Shilo - tactical)
52'
P. Prishivalko
(E. Generalov - tactical)
43'
N. Khalimonchik
(A. Matić - tactical)
39'
K. Chernook
(R. Pechura - tactical)
Your content after this ad
Your content after this ad
Amin Kurgkheli

Main referee

Aleksey Shipitsa

Fourth referee

Andrey Getikov

Assistant referee

Viktor Getikov

Assistant referee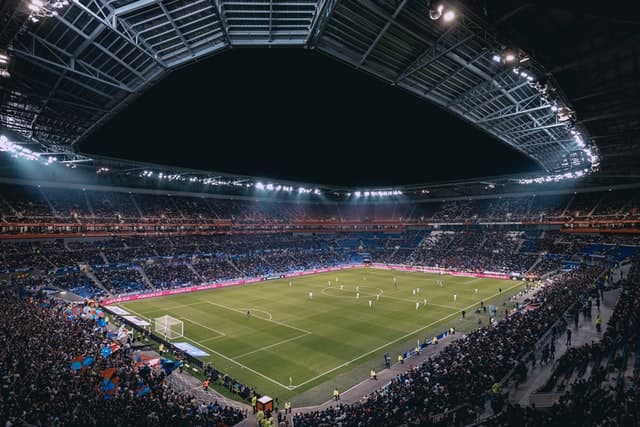 Stadion Neman - Hrodna (Grodno)
Year of construction:

1963

Surface:

grass

Capacity:

9000

Average attendance:

875

Maximum attendance:

4200

% sold:

9
What is the result between Neman Minsk?
The match resulted in a 1-1 draw between the two teams
---
Where to watch the highlights of Neman Minsk?
Watch all Highlights and goals of the match of Premier League Neman Grodno Minsk (1 - 1). A match of Regular Season - week 22 which take date the 18 September 2022 16:30. All Premier League video highlights are accessible via Football Today on our match pages.
---
What are the official lineups for Neman Minsk?
Neman Grodno : Coached by I. Kovalevich, the lineup starts off in a 3-6-1 formation: V. Vasilyuchek, S. Karpovich, S. Jimoh, I. Sadovnichiy, A. Yakimov, P. Savitskiy, V. Zhukovskiy, A. Shukurov, A. Legchilin, M. Yablonskiy, A. Suchkov
Minsk : On the other side of the pitch, the team trained by V. Skripchenko, is positioning themselves in a 3-5-2 : E. Generalov, E. Zhevnerov, A. Lebedev, D. Yaskovich, A. Matić, A. Levkovets, S. Pushnyakov, A. Shramchenko, M. Shilo, R. Pechura, V. Khvashchinskiy
---
Who is the referee of the match Neman Minsk ?
Amin Kurgkheli is the referee for this match
---
Where is the match Neman Minsk?
The venue Stadion Neman in Hrodna (Grodno) is hosting the match
---
At what time is Neman Minsk?
Fixture in live on Football Today on 18 September 2022. Kick-off at 16:30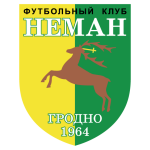 Neman Grodno
3-6-1
33

S. Karpovich

14

S. Jimoh

20

I. Sadovnichiy

24

A. Yakimov

88

P. Savitskiy

11

V. Zhukovskiy

22

A. Shukurov

46

A. Legchilin

78

M. Yablonskiy

15

E. Zhevnerov

72

A. Lebedev

2

D. Yaskovich

14

A. Matić

77

A. Levkovets

9

S. Pushnyakov

8

A. Shramchenko

5

M. Shilo

17

R. Pechura

10

V. Khvashchinskiy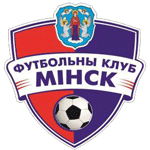 Minsk
3-5-2
Substitutes

N. Adamović

#8

- Midfielder

K. Rudenok

#16

- Goalkeeper

Y. Pavlyukovets

#32

- Midfielder

P. Jobe

#9

- Striker

A. Anyukevich

#30

- Defender

S. Kurganskiy

#19

- Goalkeeper

R. Pasevich

#77

- Midfielder

A. Shalashnikov

#50

- Defender

E. Parkhomenko

#5

- Defender

E. Sakuta

#55

- Midfielder

Substitutes

G. Gurban

#79

- Defender

N. Ivanov

#33

- Midfielder

G. Yakushevich

#4

- Defender

K. Chernook

#78

- Midfielder

N. Khalimonchik

#20

- Defender

P. Prishivalko

#31

- Goalkeeper

V. Grekovich

#99

- Defender

D. Saagi

#19

- Midfielder

A. Dzhigero

#49

- Midfielder
UEFA Champions League Qualifiers
UEFA Conference League Qualifiers
Relegation Play-off
Relegation
Goal stats within the 7 head to head
All stats
More than 1.5 goals scored
More than 2.5 goals scored
More than 3.5 goals scored
More than 4.5 goals scored