88'
E. Jiménez
(L. Morales - tactical)
70'
V. Mora
(A. Molina - tactical)
70'
João Gabriel
(J. Hernández - tactical)
68'
S. Martínez
(S. Pérez Bouquet - tactical)
63'
M. Bravo
(G. Hernández - tactical)
63'
A. Soto
(J. Serrano - tactical)
46'
D. Garza
(R. Domínguez - tactical)
46'
G. García
(A. Gutiérrez - tactical)
46'
I. Márquez
(C. Engelhart - tactical)
34'
J. Brigido
(M. Benítez - tactical)
Your content after this ad
Your content after this ad
Joaquín Alberto Vizcarra Armenta

Main referee

Áxel Meza Méndez

Fourth referee

Jesús Lorenzo Soto Dávila

Assistant referee

José Isidro Martínez Gómez

Assistant referee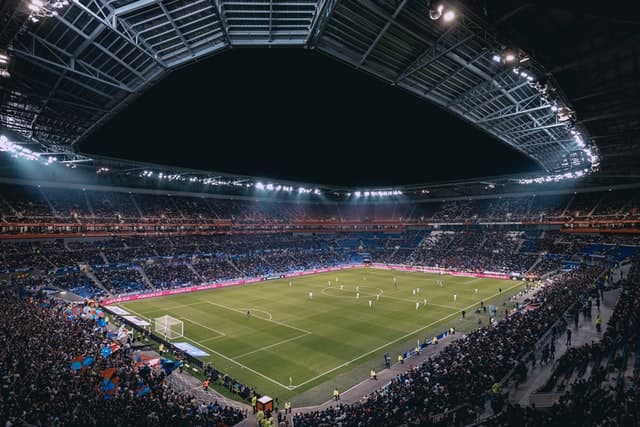 Estadio AKRON - Zapopan
Year of construction:

2010

Surface:

artificial

Capacity:

46609
Match result Tapatío Tlaxcala
What is the result between Tapatío Tlaxcala?
The match resulted in a 1-1 draw between the two teams
---
What are the official lineups for Tapatío Tlaxcala?
Tapatío : Coached by G. Espinoza, the lineup starts off in a 2-4-4 formation: E. García, D. Magaña, R. Martínez, D. Campillo, A. Gutiérrez, S. Pérez Bouquet, R. Domínguez, L. Gutiérrez, M. Benítez, C. Engelhart, J. González
Tlaxcala : On the other side of the pitch, the team trained by J. Villalpando, is positioning themselves in a 4-3-3 : G. Ruiz, A. Juraidini, A. Molina, F. Santillán, B. Salazar, P. Santos, J. Lázaro, G. Hernández, J. Serrano, J. Hernández, L. Morales
---
Who is the referee of the match Tapatío Tlaxcala ?
Joaquín Alberto Vizcarra Armenta is the referee for this match
---
Where is the match Tapatío Tlaxcala?
The venue Estadio AKRON in Zapopan is hosting the match
---
At what time is Tapatío Tlaxcala?
Fixture in live on Football Today on 08 September 2022. Kick-off at 23:00

Tapatío
2-4-4
48

D. Magaña

45

R. Martínez

63

D. Campillo

58

A. Gutiérrez

65

S. Pérez Bouquet

66

R. Domínguez

60

L. Gutiérrez

44

M. Benítez

52

C. Engelhart

62

J. González

25

A. Juraidini

19

A. Molina

3

F. Santillán

4

B. Salazar

28

P. Santos

30

J. Lázaro

10

G. Hernández

8

J. Serrano

20

J. Hernández

11

L. Morales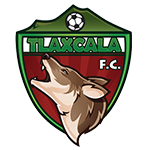 Tlaxcala
4-3-3
Substitutes

M. Gómez

#54

- Defender

V. Alcaráz

#61

- Goalkeeper

R. Reyes

#43

- Defender

G. García

#49

- Midfielder

G. Martínez

#53

- Defender

S. Martínez

#46

- Striker

I. Márquez

#55

- Midfielder

J. Brigido

#59

- Striker

D. Garza

#57

- Midfielder

M. Guzmán

#50

- Striker

Substitutes

V. Mora

#17

- Defender

M. Bravo

#32

- Striker

João Gabriel

#27

- Midfielder

E. Jiménez

#31

- Striker

A. Soto

#6

- Midfielder

J. Gómez

#1

- Goalkeeper

U. Rivera

#14

- Defender

D. Acevedo

#13

- Defender

M. Lozano

#12

- Defender

M. Viniegra

#5

- Midfielder
Final Series
Final Series Play-offs
Goal stats within the 5 head to head
All stats
More than 1.5 goals scored
More than 2.5 goals scored
More than 3.5 goals scored
More than 4.5 goals scored