81'
J. Alvarado
(J. García Sancho - tactical)
76'
B. Navarro
(J. Rodríguez - tactical)
76'
J. López
(F. Acuña - tactical)
75'
A. Gutiérrez
(D. Garza - tactical)
58'
S. Manríquez
(U. Torres - tactical)
58'
J. Gurrola
(D. López - tactical)
58'
I. Márquez
(S. Pérez Bouquet - tactical)
58'
J. González
(S. Martínez - tactical)
46'
D. Campillo
(L. Gutiérrez - tactical)
46'
R. Reyes
(G. Martínez - tactical)
Your content after this ad
Your content after this ad
Vicente Jassiel Reynoso Arce

Main referee

Luis Alfredo García Rodríguez

Fourth referee

José Daniel Sanchez Huerta

Assistant referee

Oscar Yahir Barriga Castro

Assistant referee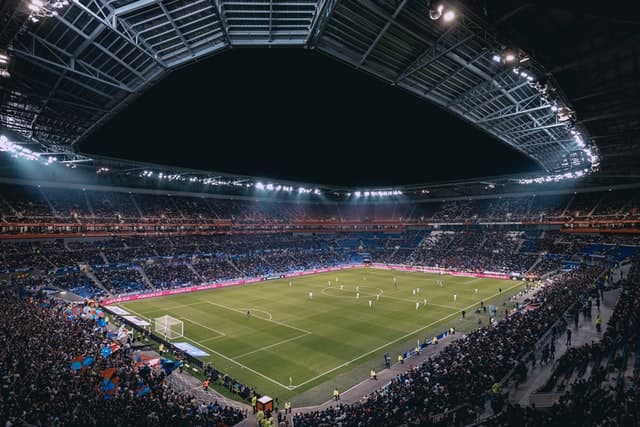 Estadio Héroe de Nacozari - Hermosillo
Surface:

grass

Capacity:

22000
Match result Cimarrones Tapatío
What is the result between Cimarrones Tapatío?
The match resulted in a 1-1 draw between the two teams
---
What are the official lineups for Cimarrones Tapatío?
Cimarrones de Sonora : Coached by R. Hernández, the lineup starts off in a 5-2-3 formation: G. Espinoza, C. Bernal, J. Rodríguez, J. García Sancho, J. Saavedra, U. Torres, F. Acuña, A. Arellano, D. Jiménez, D. López, J. Peralta
Tapatío : On the other side of the pitch, the team trained by G. Espinoza, is positioning themselves in a 4-3-3 : E. García, M. Gómez, D. Magaña, G. Martínez, R. Martínez, G. García, S. Pérez Bouquet, D. Garza, L. Gutiérrez, S. Martínez, J. Brigido
---
Who is the referee of the match Cimarrones Tapatío ?
Vicente Jassiel Reynoso Arce is the referee for this match
---
Where is the match Cimarrones Tapatío?
The venue Estadio Héroe de Nacozari in Hermosillo is hosting the match
---
At what time is Cimarrones Tapatío?
Fixture in live on Football Today on 15 September 2022. Kick-off at 03:05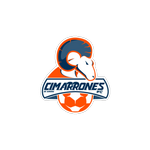 Cimarrones de Sonora
5-2-3
2

C. Bernal

24

J. Rodríguez

4

J. García Sancho

13

J. Saavedra

15

U. Torres

11

D. Jiménez

16

D. López

7

J. Peralta

54

M. Gómez

48

D. Magaña

53

G. Martínez

45

R. Martínez

49

G. García

65

S. Pérez Bouquet

57

D. Garza

60

L. Gutiérrez

46

S. Martínez

59

J. Brigido

Tapatío
4-3-3
Substitutes

C. Rodríguez

#114

- Midfielder

E. Castro

#1

- Goalkeeper

C. Ortíz

#93

- Midfielder

J. Gurrola

#14

- Striker

J. Alvarado

#9

- Striker

H. Vázquez

#109

- Defender

J. López

#21

- Striker

S. Manríquez

#3

- Defender

B. Navarro

#20

- Midfielder

J. Reyes

#23

- Defender

Substitutes

V. Alcaráz

#61

- Goalkeeper

D. Campillo

#63

- Midfielder

R. Reyes

#43

- Defender

A. Gutiérrez

#58

- Midfielder

I. Márquez

#55

- Midfielder

C. Engelhart

#52

- Striker

J. González

#62

- Striker
Final Series
Final Series Play-offs
Goal stats within the 5 head to head
All stats
More than 1.5 goals scored
More than 2.5 goals scored
More than 3.5 goals scored
More than 4.5 goals scored