79'
Juanmi Carrión
(Foul)
75'
Adán Gurdiel
(MarcVargas - tactical)
75'
Juanmi Carrión
(Eudald Vergés - tactical)
60'
M. Šimić
(Juan Mahicas - tactical)
60'
M. Sanhaji
(Adrián Mance - tactical)
58'
Cristian Dieste
(on penalty)
57'
David González
(Foul)
55'
Borja San Emeterio
(Foul)
54'
Jordi Tur
(Antonio Cotán - tactical)
46'
Cristian Dieste
(M. Keita - tactical)
46'
Álex Sala
(Armando - tactical)
75'
Adán Gurdiel
(MarcVargas - tactical)
75'
Juanmi Carrión
(Eudald Vergés - tactical)
60'
M. Šimić
(Juan Mahicas - tactical)
60'
M. Sanhaji
(Adrián Mance - tactical)
54'
Jordi Tur
(Antonio Cotán - tactical)
46'
Cristian Dieste
(M. Keita - tactical)
46'
Álex Sala
(Armando - tactical)
Your content after this ad
Your content after this ad
13/11/22

San Juan
0

Numancia
2
05/11/22

Sabadell
1

Real Soc II
2
Alonso De Ena Wolf

Main referee

Ángel Ramos Cinos

Assistant referee

David Rubio Gómez

Assistant referee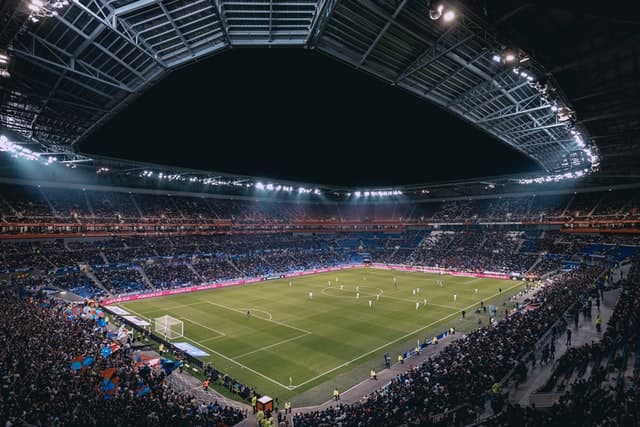 Nuevo Estadio Los Pajaritos - Soria
Year of construction:

1999

Surface:

grass

Capacity:

9025

Average attendance:

4580

Maximum attendance:

80000

% sold:

50
Match result Numancia Sabadell
What is the result between Numancia Sabadell?
The match resulted in a 3-3 draw between the two teams
---
Where to watch the highlights of Numancia Sabadell?
Watch all Highlights and goals of the match of Segunda B Numancia Sabadell (3 - 3). A match of Group 2 - week 12 which take date the 20 November 2022 11:00. All Segunda B video highlights are accessible via Football Today on our match pages.
---
What are the official lineups for Numancia Sabadell?
Numancia : Coached by Iñaki Bea, the lineup starts off in a 4-4-2 formation: Gaizka Ayesa, Dani Sánchez, Borja San Emeterio, Gorka Pérez, Fer Román, Toni Arranz, Adrián Mance, David González, Antonio Cotán, Rubén Mesa, Juan Mahicas
Sabadell : On the other side of the pitch, the team trained by Gabri, is positioning themselves in a 5-3-2 : Sergi Puig, César Morgado, Armando, Eudald Vergés, MarcVargas, Pelayo Suárez, Sergi Altimira, David Astals, Pau Victor, M. Keita, Alberto
---
Who is the referee of the match Numancia Sabadell ?
Alonso De Ena Wolf is the referee for this match
---
Where is the match Numancia Sabadell?
The venue Nuevo Estadio Los Pajaritos in Soria is hosting the match
---
At what time is Numancia Sabadell?
Fixture in live on Football Today on 20 November 2022. Kick-off at 11:00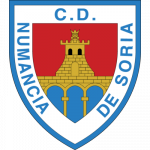 Numancia
4-4-2
21

Dani Sánchez

2

Borja San Emeterio

15

Gorka Pérez

5

Fer Román

22

Toni Arranz

17

Adrián Mance

19

David González

8

Antonio Cotán

9

Rubén Mesa

12

Juan Mahicas

15

César Morgado

Armando

Eudald Vergés

36

MarcVargas

Pelayo Suárez

27

Sergi Altimira

26

David Astals

Pau Victor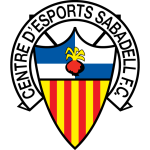 Sabadell
5-3-2
Substitutes

Arthur

#6

- Midfielder

Vicario

#16

- Defender

Jorge Valín

#18

- Defender

Jordi Tur

#91

- Midfielder

M. Šimić

#4

- Defender

M. Sanhaji

#14

- Striker

Jesús Carrillo

#10

- Midfielder

Ismael Gil

#13

- Goalkeeper

Óscar García

#28

- Midfielder

Substitutes

I. Athuman

#

- Midfielder

Víctor Vidal

#

- Goalkeeper

Guillem Molina

#6

- Defender

Juan Delgado

#

- Striker

Sergi García

#

- Midfielder

Álex Sala

#

- Midfielder

Álex Gualda

#

- Midfielder

Pau Resta

#

- Defender

Joanet López

#

- Midfielder

Cristian Dieste

#

- Striker

Adán Gurdiel

#

- Defender

Juanmi Carrión

#

- Defender
Promotion
Promotion Play-off
Relegation