90+2'
Edu Luna
(Marcos Baselga - tactical)
90+2'
Joan Rojas
(Pablo Santana - tactical)
80'
Sergio Chinchilla
(Foul)
79'
Tony Gabarre
(Álex Arias - tactical)
77'
Josep Jaume
(Laure - tactical)
77'
U. Adighibe
(Víctor Pastrana - tactical)
62'
Kaxe
(Miguelete Ramírez - tactical)
62'
Lucas de Vega
(Alfonso Martín - tactical)
62'
Canario
(Hugo Rodríguez - tactical)
61'
Sergio Chinchilla
(Sergio Gil - tactical)
42'
Marcos Baselga
(Foul)
90+2'
Edu Luna
(Marcos Baselga - tactical)
90+2'
Joan Rojas
(Pablo Santana - tactical)
79'
Tony Gabarre
(Álex Arias - tactical)
77'
Josep Jaume
(Laure - tactical)
77'
U. Adighibe
(Víctor Pastrana - tactical)
62'
Kaxe
(Miguelete Ramírez - tactical)
62'
Lucas de Vega
(Alfonso Martín - tactical)
62'
Canario
(Hugo Rodríguez - tactical)
61'
Sergio Chinchilla
(Sergio Gil - tactical)
Your content after this ad
Your content after this ad
Daniel Palencia Caballero

Main referee

Alaiz Gutiérrez Martino

Assistant referee

Sergio Ferrando Arnal

Assistant referee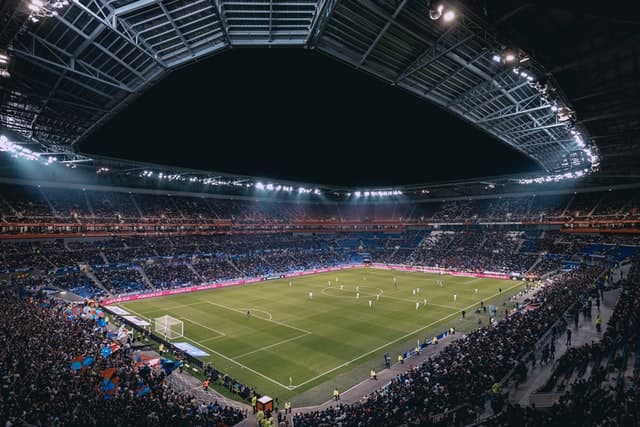 Estadio La Planilla - Calahorra
Year of construction:

1946

Surface:

grass

Capacity:

5600
Match result Calahorra Baleares
What is the result between Calahorra Baleares?
The match resulted in a 1-1 draw between the two teams
---
Where to watch the highlights of Calahorra Baleares?
Watch all Highlights and goals of the match of Segunda B Calahorra Atlético Baleares (1 - 1). A match of Group 2 - week 12 which take date the 20 November 2022 11:00. All Segunda B video highlights are accessible via Football Today on our match pages.
---
What are the official lineups for Calahorra Baleares?
Calahorra : Coached by Juan García, the lineup starts off in a 5-4-1 formation: Limones, Adrián Jiménez, Ángel López, Mario Robles, Iñigo Zubiri, Canella, Ander Vidorreta, Pablo Santana, Sergio Gil, Álex Arias, Marcos Baselga
Atlético Baleares : On the other side of the pitch, the team trained by Jordi Roger, is positioning themselves in a 4-2-4 : Lucas Díaz, Iñaki Olaortua, David Forniés, Laure, K. Sibille, D. Petcoff, Alfonso Martín, Dioni, Víctor Pastrana, Miguelete Ramírez, Hugo Rodríguez
---
Who is the referee of the match Calahorra Baleares ?
Daniel Palencia Caballero is the referee for this match
---
Where is the match Calahorra Baleares?
The venue Estadio La Planilla in Calahorra is hosting the match
---
At what time is Calahorra Baleares?
Fixture in live on Football Today on 20 November 2022. Kick-off at 11:00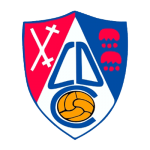 Calahorra
5-4-1
Adrián Jiménez

Ángel López

Mario Robles

18

Iñigo Zubiri

Canella

Ander Vidorreta

Pablo Santana

Sergio Gil

14

Álex Arias

4

Iñaki Olaortua

23

David Forniés

2

Laure

16

K. Sibille

21

D. Petcoff

6

Alfonso Martín

17

Dioni

18

Víctor Pastrana

30

Miguelete Ramírez

16

Hugo Rodríguez

Atlético Baleares
4-2-4
Substitutes

Sergio Chinchilla

#

- Midfielder

Imanol Barace

#7

- Midfielder

Kerman Sukia

#

- Defender

Joan Rojas

#

- Defender

Luis Forcén

#

- Midfielder

Fer Cano

#

- Midfielder

Edu Luna

#

- Defender

Christian Cores

#

- Goalkeeper

Tony Gabarre

#

- Striker

Álex Ibarrondo

#

- Striker

Iñaki Recio

#

- Defender

Sergio Carrasco

#

- Midfielder

Substitutes

Cordero

#8

- Midfielder

U. Adighibe

#19

- Striker

Josep Jaume

#15

- Defender

Kaxe

#9

- Striker

Canario

#10

- Striker

René

#13

- Goalkeeper

Lucas de Vega

#18

- Midfielder

Carlos Ramos

#20

- Midfielder
Promotion
Promotion Play-off
Relegation