85'
Puga
(Cristian Carracedo - tactical)
85'
Álex Bernal
(Javi Flores - tactical)
82'
Samu Corral
(Alfonso - tactical)
82'
Iván Serrano
(Fermin Lopez - tactical)
68'
Fuentes
(M. Diouri - tactical)
68'
Kike Márquez
(Willy Ledesma - tactical)
65'
Nacho Abeledo
(Álex Sancris - tactical)
65'
Fran García
(Antonio Cañete - tactical)
56'
Antonio Casas
(De las Cuevas - tactical)
46'
Aitor Gelardo
(Dani Perejón - tactical)
85'
Puga
(Cristian Carracedo - tactical)
85'
Álex Bernal
(Javi Flores - tactical)
82'
Samu Corral
(Alfonso - tactical)
82'
Iván Serrano
(Fermin Lopez - tactical)
68'
Fuentes
(M. Diouri - tactical)
68'
Kike Márquez
(Willy Ledesma - tactical)
65'
Nacho Abeledo
(Álex Sancris - tactical)
65'
Fran García
(Antonio Cañete - tactical)
56'
Antonio Casas
(De las Cuevas - tactical)
46'
Aitor Gelardo
(Dani Perejón - tactical)
Your content after this ad
Your content after this ad
Pablo Morales Moreno

Main referee

Miguel Murciego Cabezas

Assistant referee

Francisco Manuel Gómez Florido

Assistant referee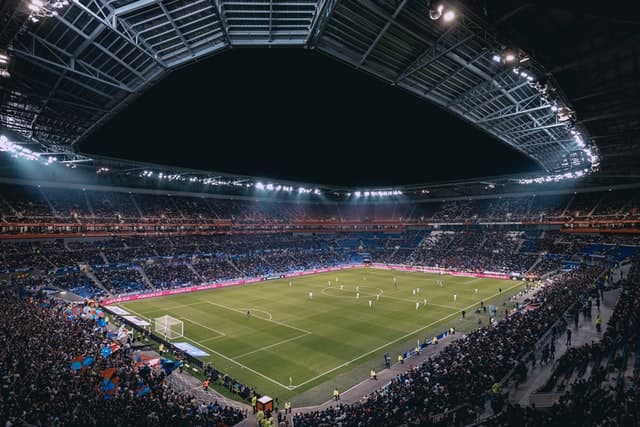 Estadio Nuevo Arcángel - Córdoba
Year of construction:

1993

Surface:

grass

Capacity:

21822

Average attendance:

12322

Maximum attendance:

24000

Minimum attendance:

2313

% sold:

56
Match result Córdoba Linares
What is the result between Córdoba Linares?
Córdoba won the match with a 2-1 score
---
Where to watch the highlights of Córdoba Linares?
Watch all Highlights and goals of the match of Segunda B Córdoba Linares Deportivo (2 - 1). A match of Group 1 - week 12 which take date the 20 November 2022 15:00. All Segunda B video highlights are accessible via Football Today on our match pages.
---
What are the official lineups for Córdoba Linares?
Córdoba : Coached by Germán Crespo, the lineup starts off in a 4-3-3 formation: Carlos Marín, José Ruiz, D. Gudelj, Calderón, Jorge Moreno, De las Cuevas, Y. Diarra, Javi Flores, M. Diouri, Cristian Carracedo, Willy Ledesma
Linares Deportivo : On the other side of the pitch, the team trained by Alberto González, is positioning themselves in a 4-1-3-1-1 : E. Juskevicius, Lolo González, Javi Duarte, Antonio Cañete, Dani Perejón, Fran Callejón, Álex Sancris, Rodri, Alfonso, Fermin Lopez, Hugo Díaz
---
Who is the referee of the match Córdoba Linares ?
Pablo Morales Moreno is the referee for this match
---
Where is the match Córdoba Linares?
The venue Estadio Nuevo Arcángel in Córdoba is hosting the match
---
At what time is Córdoba Linares?
Fixture in live on Football Today on 20 November 2022. Kick-off at 15:00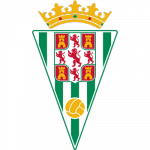 Córdoba
4-3-3
2

José Ruiz

8

D. Gudelj

4

Calderón

5

Jorge Moreno

18

De las Cuevas

22

Y. Diarra

21

Javi Flores

18

M. Diouri

Cristian Carracedo

7

Willy Ledesma

5

Lolo González

15

Javi Duarte

4

Antonio Cañete

18

Dani Perejón

22

Álex Sancris

8

Rodri

11

Alfonso

Linares Deportivo
4-1-3-1-1
Substitutes

José Alonso

#14

- Defender

José Cruz

#17

- Defender

Christian Delgado

#35

- Midfielder

Puga

#16

- Defender

Kike Márquez

#19

- Striker

Antonio Casas

#20

- Striker

Álex Bernal

#15

- Midfielder

Picón

#24

- Goalkeeper

Sergio Benito

#11

- Striker

Cedric Teguia

#12

- Striker

Fuentes

#19

- Striker

Felipe Ramos

#1

- Goalkeeper

Substitutes

Samu Casado

#13

- Goalkeeper

José Caro

#16

- Defender

Aitor Gelardo

#19

- Midfielder

Fran García

#9

- Striker

Iván Serrano

#3

- Defender

Samu Corral

#14

- Striker

Pedro Minguez

#

- Goalkeeper

Nacho Abeledo

#17

- Striker

Juan Lorente

#26

- Defender
Promotion
Promotion Play-off
Relegation
Goal stats within the 7 head to head
All stats
More than 1.5 goals scored
More than 2.5 goals scored
More than 3.5 goals scored
More than 4.5 goals scored