85'
Ander Martín
(Urko González - tactical)
84'
Raúl González Valls
(Foul)
81'
Adrián Armental
(Lillo - tactical)
81'
David Conejero
(Fran Miranda - tactical)
77'
Gabilondo
(Alex Carbonell - tactical)
77'
Jorge Aguirre
(Javi Martón - tactical)
71'
Javi Montava
(Koke Sáiz - tactical)
71'
Víctor Revert
(Rubio - tactical)
63'
Pedro Sánchez
(Cristian Fernández - tactical)
60'
Daniel Garrido
(Pablo Marín - tactical)
60'
Olasagasti
(Iker Kortajarena - tactical)
52'
Iker Kortajarena
(Foul)
85'
Ander Martín
(Urko González - tactical)
81'
Adrián Armental
(Lillo - tactical)
81'
David Conejero
(Fran Miranda - tactical)
77'
Gabilondo
(Alex Carbonell - tactical)
77'
Jorge Aguirre
(Javi Martón - tactical)
71'
Javi Montava
(Koke Sáiz - tactical)
71'
Víctor Revert
(Rubio - tactical)
63'
Pedro Sánchez
(Cristian Fernández - tactical)
60'
Daniel Garrido
(Pablo Marín - tactical)
60'
Olasagasti
(Iker Kortajarena - tactical)
Your content after this ad
Your content after this ad
05/11/22

Sabadell
1

Real Soc II
2
06/11/22

Alcoyano
0

Eldense
0
Sergio Usón Rosel

Main referee

Daniel Novoa Hernández

Assistant referee

Alberto Almenara Martínez

Assistant referee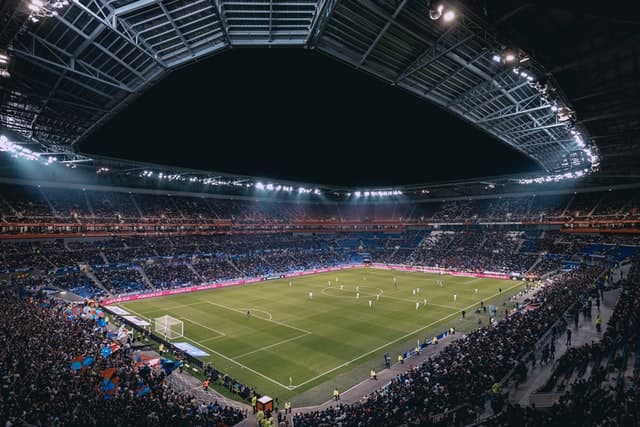 Instalaciones de Zubieta - Donostia-San Sebastián
Year of construction:

2004

Surface:

grass

Capacity:

1500

Average attendance:

600

Maximum attendance:

700

Minimum attendance:

400

% sold:

40
Match result Real Soc II Alcoyano
What is the result between Real Soc II Alcoyano?
The match resulted in a 1-1 draw between the two teams
---
Where to watch the highlights of Real Soc II Alcoyano?
Watch all Highlights and goals of the match of Segunda B Real Sociedad II Alcoyano (1 - 1). A match of Group 2 - week 12 which take date the 20 November 2022 15:00. All Segunda B video highlights are accessible via Football Today on our match pages.
---
What are the official lineups for Real Soc II Alcoyano?
Real Sociedad II : Coached by Sergio Francisco, the lineup starts off in a 6-3-1 formation: Unai Marrero, Imanol Ezkurdia, Alex Carbonell, Urko González, Yago Cantero, Jon Gorrotxategi, Aritz Arambarri, Iker Kortajarena, Jon Magunazelaia, Pablo Marín, Javi Martón
Alcoyano : On the other side of the pitch, the team trained by Vicente Parras, is positioning themselves in a 4-3-3 : Miguel Bañuz, Primi Férriz, Fran Varela, Lillo, Raúl González Valls, Juanan, Fran Miranda, Koke Sáiz, Rubio, Cristian Fernández, Raúl Alcaina
---
Who is the referee of the match Real Soc II Alcoyano ?
Sergio Usón Rosel is the referee for this match
---
Where is the match Real Soc II Alcoyano?
The venue Instalaciones de Zubieta in Donostia-San Sebastián is hosting the match
---
At what time is Real Soc II Alcoyano?
Fixture in live on Football Today on 20 November 2022. Kick-off at 15:00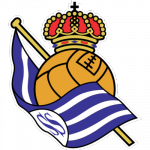 Real Sociedad II
6-3-1
Imanol Ezkurdia

27

Alex Carbonell

30

Urko González

33

Yago Cantero

Jon Gorrotxategi

5

Aritz Arambarri

29

Iker Kortajarena

34

Jon Magunazelaia

42

Pablo Marín

2

Primi Férriz

Fran Varela

16

Lillo

5

Raúl González Valls

8

Juanan

6

Fran Miranda

Koke Sáiz

Rubio

Cristian Fernández

Raúl Alcaina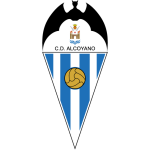 Alcoyano
4-3-3
Substitutes

Jorge Aguirre

#

- Striker

Asier Teijeira

#

- Midfielder

Loik Lespinasse

#

- Striker

Gabilondo

#39

- Defender

Ander Martín

#28

- Striker

Daniel Garrido

#22

- Midfielder

Arana

#45

- Goalkeeper

Olasagasti

#31

- Midfielder

Alberto Dadie

#26

- Midfielder

Substitutes

Álvaro Vega

#

- Defender

Víctor Revert

#24

- Defender

David Conejero

#

- Midfielder

Adrián Armental

#

- Midfielder

Javi Montava

#

- Midfielder

Pedro Sánchez

#

- Midfielder

T. Stopajnik

#13

- Goalkeeper
Promotion
Promotion Play-off
Relegation